Microsoft turns on Windows 10 file backup to Azure
Think of it as archival-grade OneDrive with policies and you've got the idea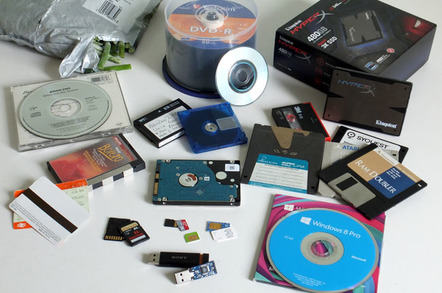 Microsoft has flicked the switch on its Azure Backup service for Windows 10 clients.
Azure Backup is Microsoft's cloud backup service and is positioned as an alternative to tape, rather than a rapid recovery tool. Application data is the service's main target, if only because Azure Site Recovery already handles the chore of storing virtual machine snapshots in the cloud and offering the chance to fail over to them should your very own bit barn experience a total inability to support usual performance (aka go TITSUP).
The Windows 10 version of the service requires you to install the Azure backup agent and point it at an Azure Backup Vault. Once you've completed those chores, the service will allow you to schedule backups up to three times a day and do its best to reduce bandwidth consumption by making only incremental backups where possible.
Users of Microsoft's OneDrive cloud storage lockers may be wondering, at this point in the story, just why they would bother with Azure Backup given that OneDrive does backups more frequently. Answers to such queries include the fact that Azure Backup can handle data beyond the OneDrive folder, offers a restore facility and encrypts data in motion. There's also admin-level scheduling tools on offer, plus promises of 99.9 per cent uptime and the chance to store data for 99 years.
Windows has included basic backup utilities for many years. That Microsoft's now giving those tools the cloud treatment should come as no surprise, especially to makers of backup software. Such companies already have ample evidence that Redmond is using Azure to challenge their businesses and now have a new front on which to fight. ®
Sponsored: How to get more from MicroStrategy by optimising your data stack