Lenovo goes Bass fishing, catches new channel boss
Former Toshiba and CMS exec - man called Andy - bags role, PC maker confirms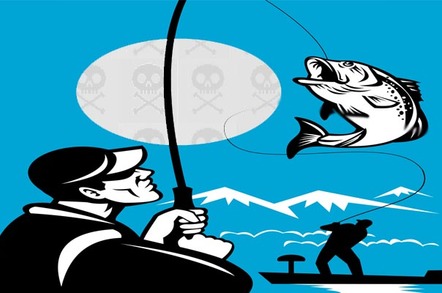 Lenovo has pulled Andy Bass back into vendor land to run its UK and Ireland channel and small business team following the industry veteran's brief spell at CMS Distribution.
The company told us Bass is "joining Lenovo as our new director of Channel & SMB". He starts on 1 September but the organisation said it had no further comment at this point.
As we revealed back in June, the now-ex channel overlord Darren Phelps was ushered out of the door after nine years at the company. Sources told us he had been on long-term sick related to stress but this was unconfirmed by him or Lenovo.
His departure came amid high channel inventories that Lenovo was subsequently forced to write-down as demand for PCs continued to wane, something the company acknowledged in last week's results.
In the interim, Leigh Saunders, the boss of Lenovo's mid-market operation took control of the channel and small biz team.
Bass left Toshiba in March last year after 24 year's service - he was exec veep for the European PC and TV business. Clearly, the new position won't require quite as much travelling.
But with Lenovo aiming to grab 30 per cent of the global PC market by next year, as part of a strategy to bolster profits, Bass will need to draw on all his experience to help conquer the UK market, where HP continues to rule the roost.
Life after Toshiba saw Bass move to sales performance management consultancy Open Symetry as head of European ops but in October he left and joined CMS Distribution to run sales and marketing.
Either life working in distribtuion wasn't to his taste or the opportunity with Lenovo was too good to pass up.
CMS and Bass did not respond to calls for comment. ®
Sponsored: What next after Netezza?