Amazon putting London's hipster startups in the loft
Tech giant moves into the vapor cloud to provide tech support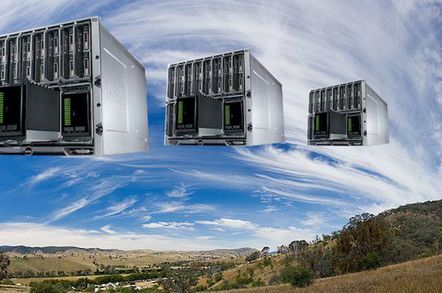 Amazon is to open a support centre for AWS users in London – the first of its kind outside the company's Seattle base.
The purveyor of cloud and tat is to open a "Loft" – or tech support space to you and me – in East London in the September to support a number of tech startups.
London is apparently the obvious choice to launch outside the US, because of the number of "tech" startups it works with here – such as online takeaway outfit Just Eat. It will also open a shop in Berlin in October.
The company also has business with SwiftKey, and Citymapper. "Today, more than two thirds of the UK's startups with valuations of over a billion dollars, including Skyscanner, JustEat, Powa, Fanduel and Shazam," it said.
The cloudy seller has a number of "Lofts" in New York and San Francisco, having worked with the likes of Airbnb, Pinterest, Spotify and Hailo.
Werner Vogels, CTO and Vice President, Amazon.com said: "With the AWS Pop-up Loft in London we will be bringing together a host of AWS resources, and some of the brightest and most creative minds in the industry, to help startups across the UK."
In its second quarter results, Amazon surprised investors and analysts alike by actually posting a profit.
For the three months ending on June 30, AWS brought in $1.82bn (£1.16bn) in revenue, which was 81.5 per cent higher than in the second quarter of 2014. The division's operating income, on the other hand, was $391m, a 407.8 per cent annual gain.
According to its filing, Amazon spent $1.21bn (£770m) on purchases of property and equipment in the second quarter and a good chunk of that was likely to have gone towards building out data centres. ®
Sponsored: What next after Netezza?