Cisco, HP, NetApp, SimpliVity and Springpath
Rumours, damned rumours and wild-eyed speculation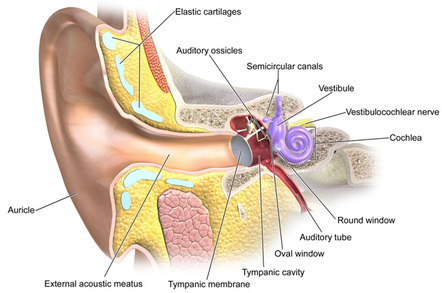 Comment This storage business is as frenetic as a party of hyperactive speed daters, with partnerships hinted, forming, parting, lifelong relationships coming, Tinder-style quickies over in a flash and conspiracies galore as the players sprint between the tables.
We recently heard that Cisco is going to top its love affair with SimpliVity hyper-converged systems by signing a deal with Springpath. SimpliVity would stay on the price list but get downgraded. Not to worry, as HP will rebrand and resell SimpliVity later this year and HP is also working with NetApp on an integrated system.
Wow!
There are a few difficulties here, though. HP doing a storage deal with NetApp is unlikely, as it already has 3PAR. So what the heck does it need NetApp for? And Springpath is a silo-melding storage software layer, not a hyper-converged infrastructure play. So why should Cisco replace one with the other?
We do know Springpath's Data Platform has achieved Cisco compatibility certification with the Cisco UCS B-series Blade Servers and C-Series Rack Servers.
We also know a little bit of HP SimpliVity and NetApp background. There were rumours of HP acquiring SimpliVity in summer 2014, which came to naught, and Manish Goel joined HP from NetApp in March 2015 to replace the departing David Scott, who ran HP storage. That might provide an HP-NetApp communications channel.
We also know SimpliVity is doing a hyper-converged deal with Lenovo, which has done a US channel-based converged system reference platform deal with StorMagic.
Armed with these titbits, we went digging.
A Springpath spokesperson said; "Springpath is pursuing relationships with all of the system vendors. None of these relationships are something we can discuss at this time."
A Cisco spokesperson said of a Springpath deal: "It would appear there's currently no truth in it – none of our key contacts are aware of this."
SimpliVity CEO Doron Kempel said: "Importantly, our relationship with Cisco is continuing to evolve and yield globally, and we remain focused in that regard. As I have often mentioned, SimpliVity's technology – the OmniStack and the underlying Data Virtualisation Platform – will eventually be available to end-users on any x86 server, any hypervisor/container and any public cloud provider (today, Amazon); managed via any industry standard management/orchestration layer (today, vCenter, UCSD, etc.)."
He continued: "The journey towards the realisation of that vision will include a lot of rumours that I will not be able to comment on in real-time. Not all will be true."
We loved the "Not all will be true" bit.
When asked about a possible HP integration deal, NetApp declined to comment and HP has said nothing at all. Probably very sensible.
Which leaves us thinking it could all be true, or partly true, or wholly wrong. Great.
What we know for sure is that through the run up to VMworld in San Francisco – which takes place on Aug 29-Sep 3 – and during VMworld itself, the speculations about supplier alliances, partnerships and takeovers will approach fever-pitch. Bring it on, but selective deafness might be useful. ®
Sponsored: How to Process, Wrangle, Analyze and Visualize your Data with Three Complementary Tools