Samsung Galaxy S6 Edge+: 4K-positive fun for ... vloggers?!
Korean mobe maker goes large, ups periscope
We need a montage. Hey, vloggers!
They're also clearly aiming the phone at a generation of vloggers and social media stars. Amongst the features included in the cameras is a video montage mode, which allows you to easily combine several clips into a tiled frame. Just think if ABBA had had this technology.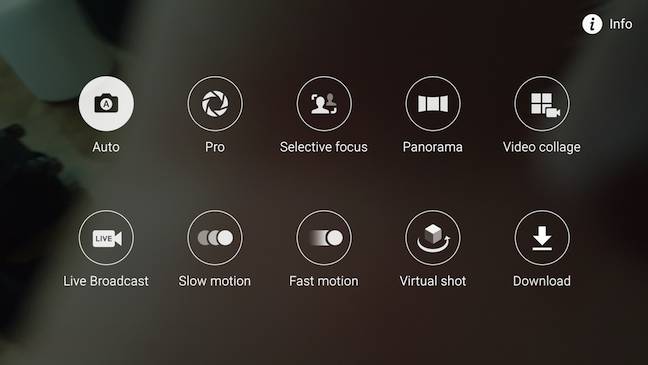 Camera options include an easy way to make video collages, as well as the usual panoramas
Most interesting, and a collaboration with Google, is the Live Broadcast mode. Fire this up and you can invite contacts to watch you. Start your breakdancing, or whatever it is young people do these days, and people can watch live.
It is, in some ways, clearly a response to the likes of Periscope. Clips are automatically uploaded to YouTube when the broadcast is finished, so people who don't get the invite in time don't miss out.
Other camera tricks include 4K recording and video stabilisation. A double click on the home button can launch the camera immediately, so you'll never miss a cat pic again.
Up yours, Periscope. With the Edge+ you can stream live, and share on YouTube, no apps needed
The Samsung S6 edge+ is available to pre-order from the 18 August, and should be in shops on the 4 September. Grab one before the end of that month for a six months free Google Play Music. The colours are the curiously named Gold Platinum and Black Sapphire.
The price hasn't yet been announced; there will be 32GB and 64GB versions, but expect to pay more than the smaller edge, which comes in at £669 for 32GB or £749 for 64GB. ®
Sponsored: Detecting cyber attacks as a small to medium business