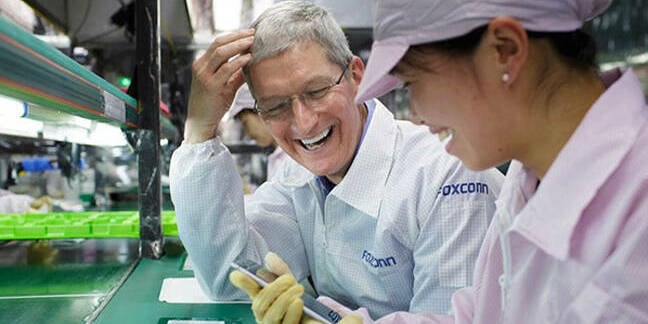 Third generation Apple TVs were shipped with a faulty part, and the company has begun to contact consumers to confirm the issue and offer a replacement.
Cupertino has not specified what the faulty part is, although MacRumours reports the fruity firm will offer gleaming new devices to replace the mysteriously banjaxed old ones.
The company, which is infamously and excessively competent when it comes to playing issues close to its chest, has not issued a public advisory, a fact which fanbois at MacRumors reckon means that the faulty part issue affects only a small batch of units.
The fruity folk are contacting affected fanbois directly, through the Apple ID registry it uses as a fanboi index.
They report that a defective Apple TV had been "purchased just a few weeks ago, and other affected customers are likely to have purchased their devices in a similar timeframe".
Apple's Help Desk employees have stated that the company is taking "preventative measures in identifying devices with the faulty part before any problems may arise."
As usual, The Register has contacted Apple and will update this report if and when it provides us with a response. ®
Sponsored: How to simplify data protection on Amazon Web Services