Take redundancy if you want, Capita IS for turning now, after all
700 staffers on O2 call centre gig grab voluntary redundo, offices closing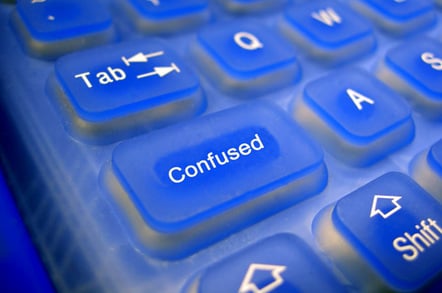 Crapita is to shutter both the Bury and Glasgow call centres that provide phone support for O2 customers after hundreds of staff – all of those in scope – accepted voluntary redundancy, a union said.
This is a complete about-turn by the integrator-cum-outsourcing monster which even until a few weeks ago was telling us that no office closures will take place.
The staffers provide telephone services for O2 punters under a contract signed in July 2013 and valued at £1.2bn over ten years. It included the transfer of 2,700 employees from the telco to Capita.
In an update to members at Capita being consulted on the discretionary voluntary redundancy (DVR) programme – launched in June – the Communication Workers Union said:
"It is clear at this stage that the majority of employees that applied for DVR will be agreed, which will result in the loss of nearly 700 jobs at Bury and Glasgow," it stated in the missive seen by us

CWU said "Capita's Position" given the high take up is that "they are not in a position to be able to sustain small number on the O2 contract at both sites"

"They will therefore be exiting from the O2 account at both Bury and Glasgow starting from October 2015 (in Bury) and on a phased basis over the next six months (in Glasgow)"
Capita launched DVR months back, claiming O2 customers are using alternative channels to access services and call volumes continue to wane.
Capita has continually insisted shuttering the sites was not part of the plan, and the CWU was also under this impression. "We were told (as you were told) that this [DVR] did not mean any site closures and was not primarily about deployment," it said.
It is unclear how many staff that have chosen to stay at Capita, but for those that have, the options seem limited.
The folk remaining at the Bury site can either opt for redeployment to Preston Brook or Leeds onto O2 work; move to front-line Payment Management at Preston Brook; or the front line SMBs team in Leeds.
Staff north of the border in Glasgow will be directed out of the building by "quarter 2", said the CWU, though our sources reckon this might no longer be the case in a change just yesterday.
Sources told us that Capita planned to send them on their way by June next year but that would involve the company paying out bonuses at the end of the month. "We might actually leave by the end of March," said one.
The options for Glasgow staff are to transfer to the Sheffield site or undergo "initial reskilling" and "redeployment" of telesales roles onto Goodlife until "call volumes reduce".
"Redeployment options onto other Capita contracts to be discussed Q1/Q2," said the CWU.
The union said its priorities are to find permanent roles for those that don't want to make a dash for the doors, and it could not understand why 700 jobs need to be lost based on current projected call volumes "unless the work is being moved elsewhere".
"We have expressed huge concern that Capita continues to recruit at its site at Dearne Valley and is at present recruiting in the very areas where Capita are proposing to lose jobs in Bury and Glasgow," the union added.
"Capita are also backfilling on attrition in South Africa (another O2 call centre). We have pointed out to Capita that our members see no material difference in the call volumes," said the union.
It stated the a survey of members at Capita showed a "sizeable numbers of employees" would not have volunteered to leave if they'd received assurances that sties would not close."
The CWU said it has written to the CEO at Telefonica, Ronan Dunne to ask if the company stands by its claims in 2013 when it said staff would be "better off with Capita".
It said a staff survey revealed claims of high customer call volumes at the sites; no off line time; overtime being offered; and increases in KPIs.
O2 has so far remained silent on the DVR.
We called Capita's press office and put a series of questions to one of the individuals there; why the office closure U-turn, why are so many people wanting to accept voluntary redundancy; isn't 700 people too many to leave and won't that impact service levels.
But El Reg knows Capita wouldn't want to answer these points and the PR man confirmed that with: "no, you are right".
This statement came instead: "A core focus of the Capita O2 partnership is to transform the service and as such we are responding to O2 customers' increasing need to interact over digital channels, rather than traditional customer service telephone channels."
"We are talking to employees in front and back office roles to offer redundancies through voluntary means. We will work closely with employees who decide to leave to accommodate their chosen leaving date and we will be offering a series of recruitment events, careers clinics and CV writing and interview classes."
So no response about the U-turn? What a shame. ®
Sponsored: Practical tips for Office 365 tenant-to-tenant migration