Australian court slaps down Hollywood's speculative invoices
Sure you can mail possible pirates, after paying a bond larger than your possible profits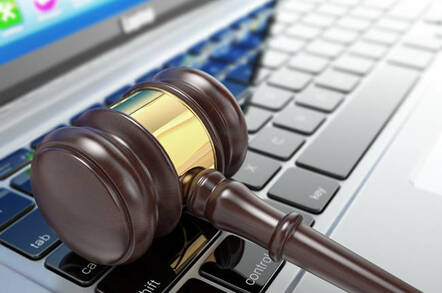 The legal brawl between the owners of film Dallas Buyers Club (DBC) and Australian internet service provider iiNet has dealt a blow to Big Content's speculative invoicing practices by requiring a bond to be paid before the film's owners can contact suspected pirates.
DBC's owners initiated legal action back in February, when it presented what it claimed was the IP addresses of individual iiNet subscribers who had accessed unlicensed copies of the film. DBC's owners sought, and eventually won, the right to make iiNet cough up those subscribers' details so it can write them a letter asking them to pay up.
The case dipped out of public view for a while as the parties argued about the wording of the letters. In a new ruling, Justice Nye Perram details the back-and-forth of that process, during which he says DBC initially offered text that amounted to speculative invoicing. Later negotiations led to draft letters that made four demands, which we paraphrase as:
"A claim for the cost of an actual purchase of a single copy of the Film for each copy of the Film downloaded. This is quite a bit more than the cost of renting a copy of the Film on a 48 hour basis from a platform such as iTunes."
"A claim for an amount relating to each infringers' uploading activities" that included "a one-off licence fee from each uploader on the basis that each was engaged in the widespread distribution of the film." The ruling says " … the sum sought by DBC in relation to this head of damages was substantial."
A claim for punitive damages with the damages calculated "depending on how many copies of other copyrighted works had been downloaded by each infringer"
A claim for damages arising from the amount of money it has cost DBC to obtain each infringer's name.
Justice Perram doesn't have a problem with the first and fourth claims but on the second offered this opinion:
" … the idea that any court would assess DBC's damages on the basis that BitTorrent users who were going to share the Film over the BitTorrent network would have avoided infringement by approaching DBC to negotiate a distribution arrangement in return for a licence fee is so surreal as not to be taken seriously. If such a claim were made in a proceeding for copyright infringement in this Court I am satisfied that it would be dismissed summarily without trial under s 31A(2) of the Federal Court of Australia Act 1976 (Cth) as a case having no reasonable prospects of success."
The third claim is knocked on the head on the basis that punitive damages based on downloads of works other than DBC just isn't possible under Australian law.
The judgement therefore says Australia's federal court is happy if DBC uses the personal details obtained from iiNet to write letters making the first and fourth claims. But because DBC doesn't have an Australian presence, Perram worries that it could just write whatever it wants to iiNet's subscribers and escape contempt of court action.
He's therefore decided that before DBC can send any subscribers a letter, it has to lodge a bond of AUD$600,000 (US$442,000, £283,300). Perram picked that sum because he feels that if DBC decides to breach the court's orders, the bond ought to be "at a level which will ensure that it will not be profitable for it to do so."
That logic represents a hefty smackdown for DBC, as Perram clearly feels the company may well resort to speculative invoicing even though the court has ruled it ought not to do so. By making the price of speculative invoicing higher than the likely funds available for recovery, the judge is sending DBC's owners a rather strong message. Pirates aren't getting off scot free, however, as the ruling makes it plain that DBC's owners can demand payment for the film and their efforts expended recovering that payment.
Such cases are closely-watched around the world, not least because Australia is a sophisticated jurisdiction with copyright laws that in many ways resemble those of other nations. While not binding beyond Australia, the case therefore has a chance of being influential. Within Australia, it sets a strong precedent that copyright holders can't charge copyright infringers vast sums for their activities. ®
Sponsored: Practical tips for Office 365 tenant-to-tenant migration