Intel workforce diversity report throws up a bunch of 'unknowns'
Chipzilla continues its efforts to diversify its mostly pale, male staff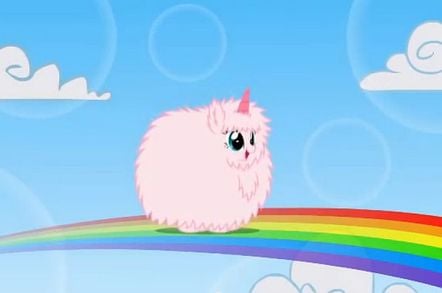 In the pursuit of transparency, Intel has released a breakdown of its staffers, including new hires – revealing that it doesn't seem to know all of its employees' sex or race.
Chipzilla's mid-year US workforce data report revealed the firm is making progress toward diversification. 43 per cent of newbies were women or non-whites, versus Intel's target of 40 per cent.
Out of 2,944 people taken on, 35.2 per cent (or 1,035 folk) were female, 61.3 per cent (or 1,806) were men and 103 (3.5 per cent) were classified as "unknown gender".
Broken down by ethnicity, Intel hired 1,119 whites, 1,257 Asians, 222 Hispanics, 139 people of Black or African-American origin, nine Native Americans, three from Hawaii or the Pacific Islands, 76 of two or more races – and 119 (or four per cent) who were of "unknown race".
The unknown element, of course, is explained by staffers choosing not to self-identify their race on the dates that the representation data was pulled.
"Intel complies with federal regulations and uses post-employment records to identify the gender, race and ethnicity of individuals who do not self identify. These updates are done on a monthly basis," the report stated.
As with other tech firms, including Microsoft, Intel is under the spotlight over its employment records. CEO Brian Krzanich has vowed to invest $300m, so that his staff base is more representative of the US population by 2020.
As revealed, Intel recently doubled the bounty to $4,000 for existing employees who can help it hit its target.
According to the CIA Fact Book, nearly 80 per cent of the US populace is white, including 15.1 per cent who are Hispanic. Some 12.85 per cent are black, 4.43 per cent are Asian, less than one per cent are Amerindian or Alaskan native, while the remainder hail from the Pacific Islands or are of two or more races.
Out of the 2,531 hired in technical roles, 32.7 per cent (827) new starters were women, 1,625 were men and 79 cropped up as gender unknown.
In the 409 non-techie new entrants, 208 were female, 177 were male and 24 were of unknown gender.
Across the 50,367 peeps Intel employs Stateside, 24.1 per cent have no dangly bits between their legs but the rest do. Some 54.6 per cent of the total are white.
While this figure means that ethnic minorities as a whole are over-represented in Intel's US staff when compared to the overall US population, certain sections of that population – particularly women, Blacks and Hispanics – remain under-represented.
Further up the pay grade, 84.3 per cent of staff in positions of power were men and 65.8 per cent of these were white. And in the leadership team, the figure was 82.9 per cent, of which 71.3 per cent were white.
"Our early strides encourage us, yet we know many challenges remain in achieving our goals," said Intel.
Now there's the other 50,000-plus employees worldwide to sort out. ®
Sponsored: Minds Mastering Machines - Call for papers now open