Fancy 10 Gbps home broadband? Broadcom's built the guts of it
SoC is compatible with cable's DOCSIS and emerging EPON fibre standards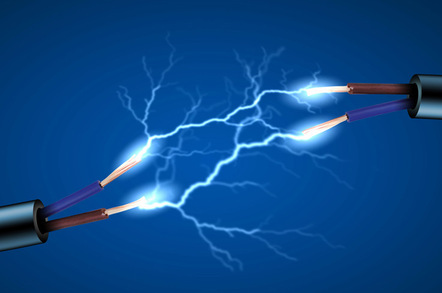 While network operators around the world squeeze the last drops of sweat out of their copper, silicon vendors like Broadcom have an eye firmly on a fibre future.
The company, currently in the throes of a takeover by Avago technologies, has announced a reference design to help its OEMs build kit to the emerging Ethernet Passive Optical Networks (EPON) standard, CableLabs' contribution (via the IEEE) to the eventual migration to fibre-to-the-premises.
So as not to demand a forklift migration at the network's head-end, CableLabs' Ethernet PON and DPoE (DOCSIS Provisioning of EPON) is designed to format existing DOCSIS transmissions over all-optical networks.
The Broadcom reference design shows OEMs how to create DOCSIS-compatible residential EPON gateways capable of 10 Gbps.
Based on the company's BCM55030 system-on-a-chip, the gateway implements video-on-demand, HD IPTV, and VoIP over high-speed broadband networks. DPoE 2.0 compliance gives the gateway the look and feel of a DOCSIS gateway so operators can connect all-fibre networks without having to upgrade their current core network infrastructure.
The BCM55030 chip includes a 10 Gbps media access controller, 10 Gbps serialisation/deserialisation with forward error correction, and a four-port gigabit Ethernet switch.
The chip adds all-optical capabilities to Broadcom's existing BCM33843 DOCSIS gateway, which handles the audio-video and cable broadband services, full-band-capture remote tuning, and remote diagnostics.
The company last week reported second quarter results that must have pleased Avago: revenue grew in the high-end smartphone, broadband access, and networking markets.
That gave it revenue of US$2.1bn (AU$2.8bn) for Q2 2015, 2.7 per cent up on Q2 2014, and GAPP net income of US$386m (AU$525m) for the quarter compared to Q2 2014's loss of US$1m (AU$1.3m). ®
Sponsored: Detecting cyber attacks as a small to medium business