Avnet TS bemoans slow PC sales and currency for Q4 shrinkage
But hey, cost cutting boosted our bottom line. Doubles all round!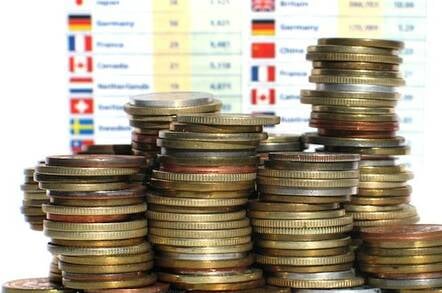 Avnet Technology Solutions reported a near double-digit decline in revenues to close off Q4, despite selling roughly as many enterprise tech products as it did in the same period a year ago.
A financially flattish quarter turned into a declining one, in part when local coinage was converted back into a strong dollar, but largely due to a drop in the components sales.
The distie, which is facing the same forex pressures as all other US-based firms with overseas operations, filed turnover of $2.48bn for the three months ended 27 June, down 9.2 per cent.
This was down 3.5 per cent on constant currency, so even factoring the exchange rate impact into the equation the company didn't exactly cloak itself in glory.
Broken down by region, ATS Americas reported revenues of $1.49bn, down 4.2 per cent; EMEA fell 15.3 per cent to $624.8m but was down 2.3 per cent in constant currency; and Asia dropped 14.8 per cent to $358.4m.
Revenues came in at the low-end of seasonality and guidance, but the company said its enterprise IT business was "consistent" with the prior year in constant currency.
Rising demand for servers, networking and security was dampened slightly by storage and also by components sold to system builders.
President Patrick Zammit said "the reason is ... this business has been impacted by a sluggish PC market and then also by some change in technology in that segment".
He said that from a quarter-on-quarter perspective, the market had bottomed out, and "we're expecting sales to rebound now".
But helped by cost controls, operating margin expanded to 3.1 per cent from 2.7 per cent, and operating income was up 4.1 per cent, to $77.6m.
"The team reacted extremely well to the difficult market conditions, adjusting the cost base and working on the gross profit," said Zammit.
For the year, ATS revenues fell to $10.58bn from $10.95bn in the prior financial year, but operating income moved up to $325.7m from $317.8m, which is a win of sorts, we suppose. ®
Sponsored: Becoming a Pragmatic Security Leader