Court KOs irate Apple iMessenger woman's bid for class-action face off
Fruity firm wins suit over message system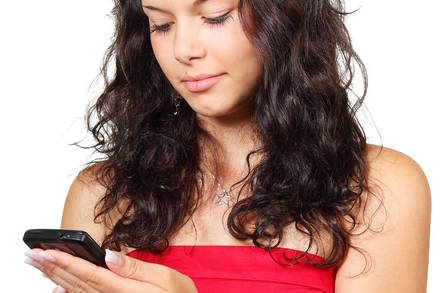 Apple has dealt a legal blow to a woman who claimed the iGiant's iMessage system prevented her from receiving texts when she switched from an iPhone to an Android-based smartphone.
Adrienne Moore brought her case against Apple in a district court of northern California, and was hoping to upgrade her legal challenge to a class-action lawsuit, allowing loads of people to join her fight.
Moore purchased an iPhone in 2011, which she replaced with a Samsung Galaxy S5 in 2014. Shortly after switching phones she noticed she was not receiving text messages she expected to receive from users of Apple devices.
The iMessage system appeared to retain text messages sent from other users of Apple devices and wouldn't deliver them to her Samsung phone, which was running Google's Android operating system.
Moore alleged that, had Apple informed her the iMessage would prevent her from receiving text messages if she switched to a non-Apple device, she "would not have downloaded the iMessage and Messages service and application, or would not have purchased an iPhone or other Apple device in the first instance."
She also alleged Apple knowingly omitted information about the messaging application's inability to detect when a former Messages user switches to a non-Apple device, resulting in undelivered text messages. The court heard that "countless" other former Apple gadget owners have experienced a similar problem. Moore reckons Apple owes everyone compensation.
However, the court found the case did not constitute a class-action. District Judge Lucy H. Koh said: "For the foregoing reasons, the court denies plaintiff's motion for class certification."
"The court concludes that plaintiff's proposed class includes, by definition, proposed class members who could not have suffered any injury and that individualised questions with respect to defendant's liability will predominate over any common questions of law or fact," the judge concluded. ®
Sponsored: How to get more from MicroStrategy by optimising your data stack