Speaking in Tech: Did Philadelphia Eagles' fans murder HitchBOT?
Waiting for EMC's spinning in (and not out) of VMware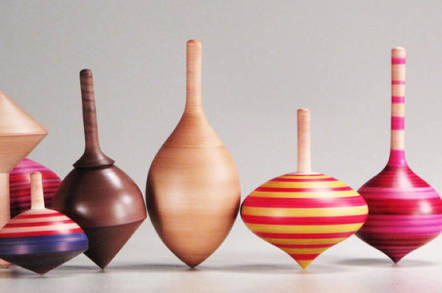 Podcast

Hosted by Greg Knieriemen, Ed Saipetch and Sarah Vela. This week, it's a full boat with Ed, Sarah and Greg talking about EMC decisions (spinning in or spinning out, and the possible end of VMworld), Chromecast competitor Matchstick bites the dusk, fewer internet TV options, and a Canadian hitchhiker. Our special guest this week is Rob Peglar from Micron.
This week we discuss...
(2:07) Spinning VMware
(9:10) Consequences for VMworld
(13:52) Matchstick burns down
(15:12) Dumping Sling TV
(19:11) hitchBOT decapitated, Canada outraged
(22:37) FLASHBACK: 1954 UNIVAC commercial
(23:12) Catching up with Rob Peglar from Micron
(27:30) Flashy Micron storage
(33:50) Going Hyperscale
(40:44) Rob's home labs
(42:40) Intrest in Micron
Listen with the Reg player below, or download here.
Podcast Subscriber Links
Subscribe through iTunes
Subscribe through Google
Subscribe through Stitcher
Feed URL for other podcast tools – Juice, Zune, et cetera: http://nekkidtech.libsyn.com/rss
Sponsored: How to Process, Wrangle, Analyze and Visualize your Data with Three Complementary Tools