New South Wales to create Ministry of Truth
Whole-of-government data analytics centre will fight crime and expanding waistlines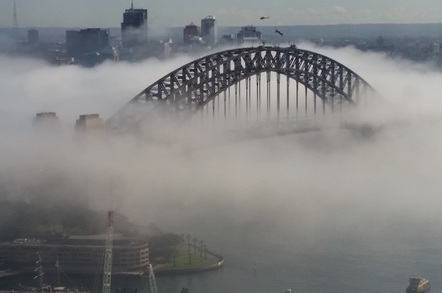 UPDATE The Australian State of New South Wales has created a whole-of-government data analytics centre.
Innovation and better regulation minister Victor Dominello announced the centre yesterday, proclaiming that "Data is one of the greatest assets held by government, but when it's buried away in bureaucracy it is of little value."
"Whether it's tackling crime, combatting obesity or addressing housing affordability, we cannot hope to develop solutions to the long-term challenges that our state faces without an effective whole-of-government data sharing platform," he added.
A "specialist government steering committee" is figuring out just what the centre will do and "an industry advisory body will assist in guiding its ongoing work."
Beyond that, the centre looks to be a a digital thought bubble: the thin announcement is devoid of details like budget, staff, whether new infrastructure will be acquired and if so of what sort, or the intended date for commencement of operations. How government agencies will interface with the centre is also a mystery, as are how the central bureau might address privacy.
Vulture South has asked the New South Wales Department of Finance, wherein the centre will lie, for more detail and will post it as, or if, it comes to hand. ®
Update
The Department of Finance has offered a little more detail about analytics centre, which a spokesperson tells us "will operate like a start up, with seed funding from the Department of Finance, Services and Innovation."
To set the ball rolling "A steering committee of 4 experts has been established made up of the NSW Commissioners for Privacy, Information and Customer Service, and the NSW Chief Scientist and Engineer."
"Key tasks for the committee include identifying initial priority areas of work for the data analytics centre, assist in the design principles for data sharing, analytics and storing of data and considering infrastructure and related needs."
Once the steering committee nuts that stuff out, "A team with program management, data analytics and policy skills will be established based on the advice of the steering committee".
Once operational, the centre's future priorities will be guided by an "Advisory Board that reports to the Minister for Innovation and Better Regulation."
"Membership of the Advisory Board will be drawn from government, industry and the research sector. The ongoing funding requirements will be considered by government."
All of which adds up to a plan to develop a plan, a step up from a thought bubble and one that is at least going to be tasked with considering privacy. But we're a long way from an operational centre, never mind results.