It's Suntory time: Japanese whisky to be distilled in SPAAAAACE
Drinks conglomerate attempts to bottle elusive mellowness in zero-g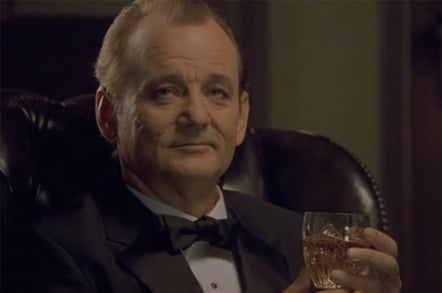 Japanese whisky maker Suntory is to distill its firewater on the International Space Station, as part of an experiment to discover how liquor develops a mellow taste.
Most alcoholic beverages tend to develop a mellow flavour when aged for a long time. But while the majority of folk are content with simply enjoying that taste, Suntory's researchers have been busy forming a hypothesis.
So far, they reckon the formation of a "high-dimensional molecular structure consisting of water, ethanol and other ingredients in alcoholic beverages contributes to the development of mellowness."
The drinks maker is to store samples of its whisky on the Japanese laboratory facility of the International Space Station for at least a year.
It is collaborating with Professor Shigenao Maruyama of the Institute of Fluid Science, Tohoku University, Professor Mitsuhiro Shibayama of the Institute for Solid State Physics at the University of Tokyo, and the Japan Synchrotron Radiation Research Institute.
"On the basis of these results [so far], the space experiments will be conducted to verify the effect of the convection-free state created by a microgravity environment to the mellowing of alcoholic beverages," the drinks conglomerate explained.
The Suntory Group aims to use these experiments to help find a scientific explanation for the "mechanism that makes alcohol mellow." ®