BT Sport website AND app go TITSUP – footie fans weep
Sunday, Bloody Sunday for one-time state monopoly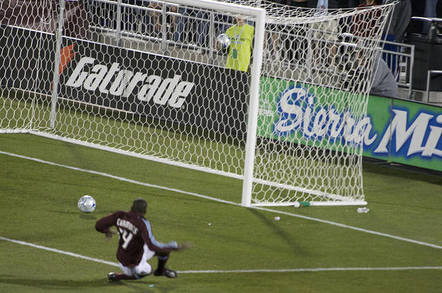 Enraged BT Sport subscribers have moaned about severe online disruptions to the service – but the company was yet to explain what had caused the Total Inability To Support Usual Performance (TITSUP) incident.
An unknown number of football fans appeared to have seen their Sunday afternoon ruined after they were unable to view live Community Shield action between Arsenal and Chelsea via BT's app and website.
Meanwhile, BT has been fielding plenty of gripes over on micro-blabbing site Twitter.
@btsportfootball @Arsenal @ChelseaFC @btsport

SORT YOUR APP AND WEBSITE OUT

— Massey (@AntMassey17) August 2, 2015
@btsport @Arsenal @ChelseaFC @btsportfootball people would watch it if your servers weren't so shit

— samuel berry (@Samberry2233) August 2, 2015
@btsport @btsportfootball I would if your website and apps had not gone down, amateurs. I am paying for this!

— James Davis (@JamesBDavis) August 2, 2015
By mid-afternoon, BT had apologised for the cockup. It said:
Sorry if you're having problems watching BT Sport on App or online. Please try again, it may take longer than usual. Thanks for your patience.
BT appears to have suffered a series of website woes over the past week, according to recent customer care tweets. In fact, it's been a pretty dire week for the ISP's service.
Vulture Weekend sought comment from BT, but at time of publication it hadn't got back to us. We'll update the story if we do hear more about why the telco, er, dropped the ball. ®
Sponsored: Beyond the Data Frontier