Post-pub nosh neckfiller: Bacon and egg sushi
You demanded more bacon, people, so here it is: domo arigato
A recipe where crispy bacon is a no-no
To the kitchen, then, for some bacon and egg makizushi. We've assumed you know how to scramble/fry eggs, so those challenging tasks don't feature in the step-by-step: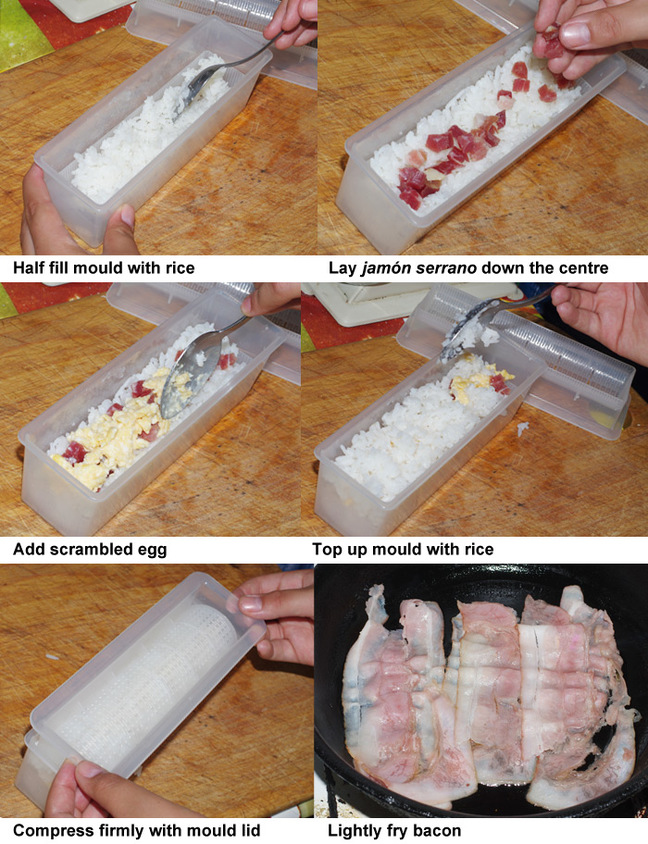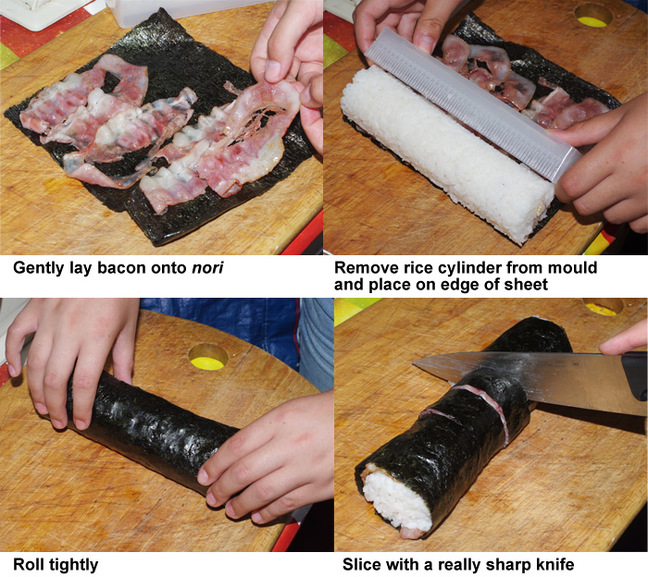 Our top tip here is if the edge of the nori won't stick to the sheet during the rolling process, wet it with a little water.
Regarding the bacon, we're not going to get bogged down in a smoked/unsmoked debate. Just make sure whatever flavour you choose it's sliced really thinly. Don't overcook it, either, because if it starts to go crispy you'll be in trouble when you attempt to form the roll.
And so, ladies and gentlemen, get your laughing gear round these delightful discs of joy, topped with a little furikake: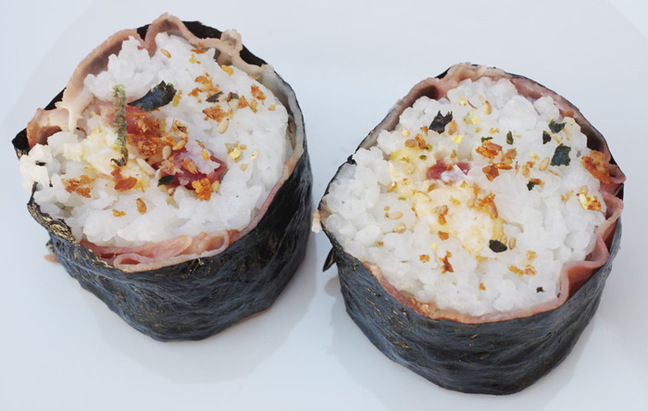 But there's more. Try some bacon and egg makizushi atop fried eggs with a soupçon (that's somewhere between a large tad and a dollop, fyi) of brown sauce. Magnifique: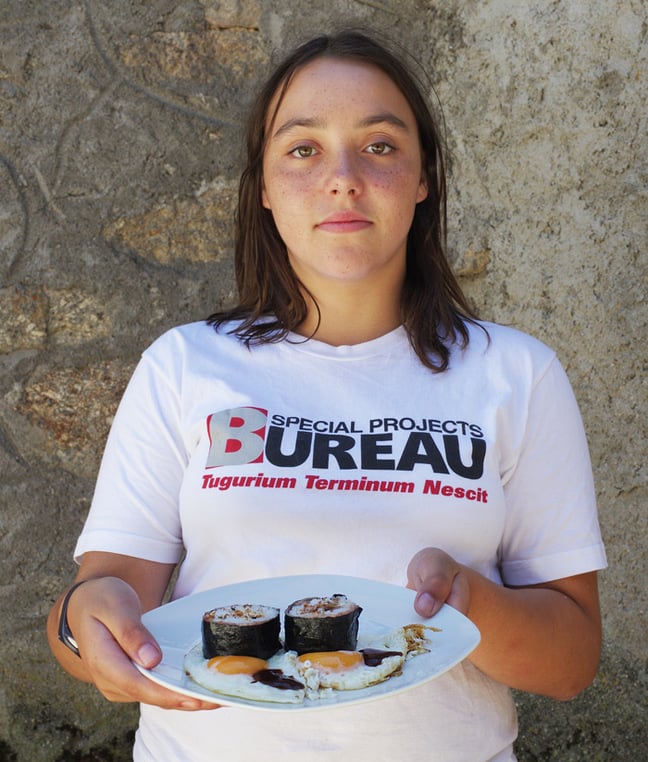 Enjoy a close-up of that, and hopefully the visual feast will go some way in mitigating the adverse effects apparently suffered by some of you by exposure to the decidedly unphotogenic biscuits and gravy: