Oh Jeez, not now! Activist investor threatens Violin Memory
Nice board you got there, Mr DeNuccio. Be a shame if something happened to it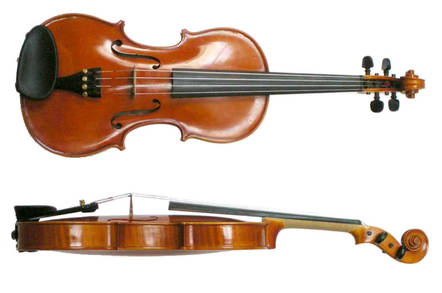 Violin Memory's board is under attack from the Clinton Group, an activist investor wanting to have talks about "a number of topics germane to creating shareholder value", meaning an asset or company sale.
Apparently it's been a shareholder for almost two years and has been pushing for talks for some time. Violin's board has written to it and said no, saying it's confident the new FSP product will boost revenues, so there's no need to look at alternatives.
In particular: "As a public company, Violin and its assets in effect are always for sale – any interested purchaser can make an offer at any time and the offer will be considered carefully by the board to determine whether it is in the best interests of Violin's stockholders."
That could be construed as implying Clinton should make a bid or shut up. The Clinton Group's reply, publicly released today, ups the ante:
We believe that we have made a credible attempt to have a constructive dialogue with you about our ideas to create shareholder value. We hope the Company will take us up on our offer. If the Company's sales execution does not materially improve and our voice continues to remain unheard, we will have to seriously consider seeking the election of replacements to the Company's Board of Directors at the next annual meeting. We would be happy to take our case to shareholders and put the Company's record up for debate.
It's signed by Joseph A De Perio, senior portfolio manager. Back in April last year, the Clinton Group supported Violin's board and CEO Kevin DeNuccio. Now it seems they are pissed off and want more direct influence. De Perio has got firm. He and his buddies were successful in getting CEO Mark Lucas voted off Imation's board in a proxy vote war in May.
Violin's second fiscal 2016 quarterly results are due towards the end of August. Pity the sales boss Said Ouissal, and his sales force; the hammer will be well and truly down to get the results up and the Clinton Group off DeNuccio's back. ®
Sponsored: Webcast: Build the next generation of your business in the public cloud