UK's first 'DIY DAB' multiplex goes live in Brighton
Raspberry-powered stack thumbs nose at costly broadcast convention
Britain's first home-brewed open source-based DAB multiplex has gone live this morning. Six services will be operating on the new mux in Brighton for nine months.
It's less than three years since Small Scale DAB – which was conceived in a shed and generates its signal using low cost Raspberry Pi computers – was first tested, and then permitted a three month trial by Ofcom.
Small Scale DAB is a low-power, open source system suitable for local transmissions to urban areas or sites. It uses a full open source stack, from the base OS (Linux) through MP2 encoding, up to multiplexing and modulation.
It obviates the need for expensive cavity filters, and, of course, allows commercial or community radio to bypass the costly Arqiva multiplex.
The idea was hatched by an Ofcom senior engineer and Brighton resident Rashid Mustapha in his own time.
But it won backing from Daniel Nathan, chairman of Brighton station Juice 107.2, who was fed up with being obliged to pay for DAB transmissions – which is mandatory if a station wants to keep its FM licence – when there were so few listeners.
In 2008, Nathan said digital listenership was so low that the industry should move everyone to IP, skipping the DAB switchover altogether.
"We were enthusiastic about the possibilities in the first place because we believed it would disrupt the status quo and highlight the outrageous cost of doing DAB the traditional way," said Nathan.
"When I first suggested its use at a radio industry digital stakeholders meeting, the idea was roundly dismissed. I was told: 'We've looked at software-based DAB, but it's too unstable and will never work'," he added.
However, both DCMS and Ofcom were positive about allowing the experiment – and so here we are.
Multiple Raspberry Pis
"The interesting thing about this approach is that unlike traditional DAB, it's a low-cost point of entry for new broadcasters with the space to experiment and innovate – and that this is not and will never be a viable replacement technology," Nathan cautions.
"Once you wade through the digital radio snake oil, DAB is still a bit rubbish. Perhaps it's time to abandon the idea of DAB as the universal broadcast solution for radio," added Nathan. "At a new democratic price point, the Small Scale trial suggests that it really is time to reinvent DAB as a low barrier incremental radio platform."
Let's have a look at the old-school DAB service encoders, and their Small Scale DAB equivalents: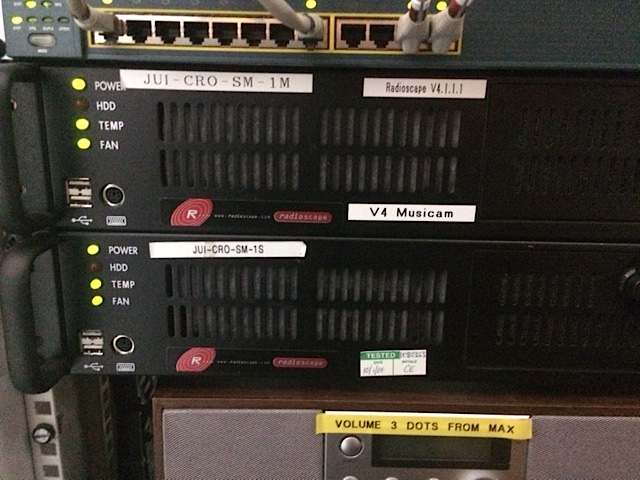 The old: Regular DAB service encoders...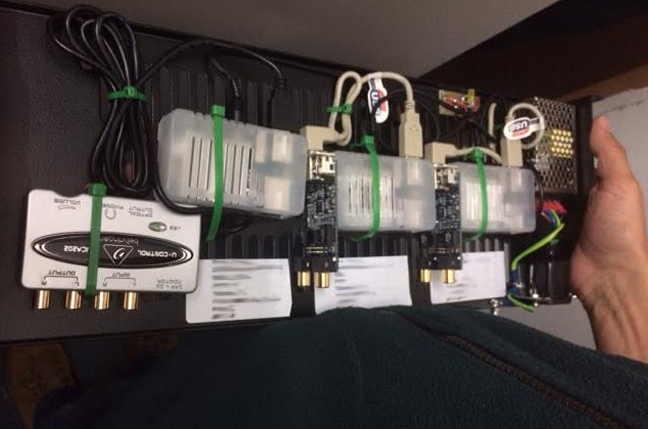 Three Raspberry Pis... costing £150
The original 2012 test rig was a Lenovo N500 laptop running Debian Linux – but from the pictures of the mux, you can see it's running even-lower processing power Raspberry Pis.
Here's the OFCOM technical study (PDF) into Small Scale DAB from 2013, which has a reader-friendly explanation of how it works, and what's new and different about it. ®
Sponsored: Practical tips for Office 365 tenant-to-tenant migration