Americans care more about EU data protection laws than the French
Fewer than 10 downloads for draft comparison app in France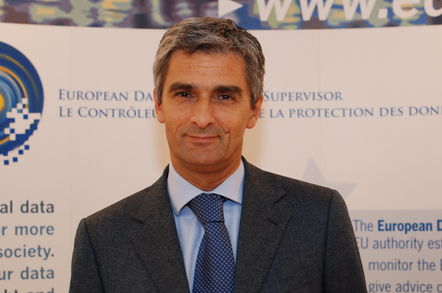 Around 800 people really do want to compare all the different versions of the EU's proposed new data protection law.
On Monday the European Data Protection Supervisor (EDPS) launched an app that allows users to compare the texts proposed by the European Commission, the European Parliament and the council of national ministers, as well as the EDPS' own suggestions.
Since then more than 700 users have downloaded it.
The data protection watchdog has no formal role in the so-called trialogue negotiations (three-way talks between the EU Commish, Parl and Council) that are ongoing; however, he seems to largely back the European Parliament draft of the General Data Protection Regulation (GDPR).
A political deal on territorial scope and international data transfers was reached earlier this month, but negotiations will get more difficult as more controversial topics come up.
Purpose limitation for further processing, in particular, looks likely to be a stumbling block. "This is one point where we think there is no space for reducing existing safeguards," said Giovanni Buttarelli, the current EDPS who took over in January.
The number of downloads of the comparison app has already topped 700, with Germany out in front for most users. Belgium and United Kingdom are about equal and next it's the Netherlands. Data protection watchers in the United States have also taken an interest and downloaded the app – which is more than can be said for the French. There have been fewer than 10 downloads from France.
iPhone users are much more interested in the new law, with downloads from the Apple store surpassing the Android option by two to one.
With the next trialogue meeting scheduled for the first week in September, we'll keep an eye on how many more people sign up to see who is pushing what agenda in the talks. ®
Sponsored: From CDO to CEO