El Reg touches down at the ESA's Spanish outpost, sniffs around
Lab coats on, pipes at the ready for European Space Astronomy Centre tour
The PSA is "the central repository for all scientific and engineering data returned by ESA's Solar System missions: currently Giotto, Huygens, Mars Express, Rosetta, SMART-1, and Venus Express, as well as several ground-based cometary observations".
Christophe Arviset (below right) is in charge of ESA's scientific archives, while Rubén Alvarez (centre) handles all things IT at the PSA.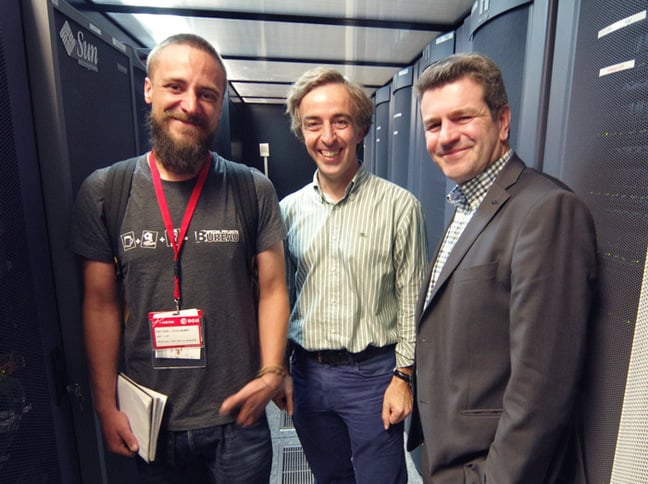 Arviset said that one of the fundamental problems at the PSA is that with very long mission lives, some older data is stored on vintage kit, some from companies "that don't exist any more". He said: "For example, the XMM-Newton launched in 1999, and we still have machines that date back to then."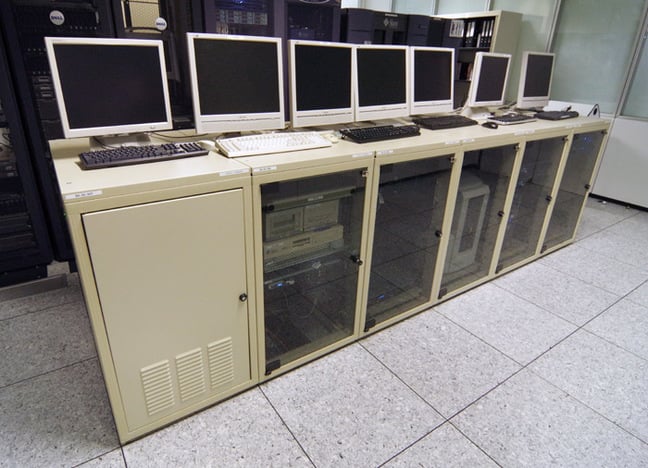 Between the old and newer kit, the PSA hosts "over one petabyte of data", which Arviset quantified as "not too massive". He continued: "The biggest [single mission] archives we have here are around 100 terabytes, but for example the total data from the Infrared Space Observatory (ISO), which was launched in 1995, is 170 gigabytes, which is a bit disappointing, because you could even have that on your USB key."
ESA's forthcoming Gaia stargazer promises to be less disappointing in the data department. The Spacecraft will, in the process of producing "the largest stellar catalogue ever made" rack up around a petabyte. Euclid, meanwhile, slated for launch in 2020, will fill a few racks with its 150 petabytes of data.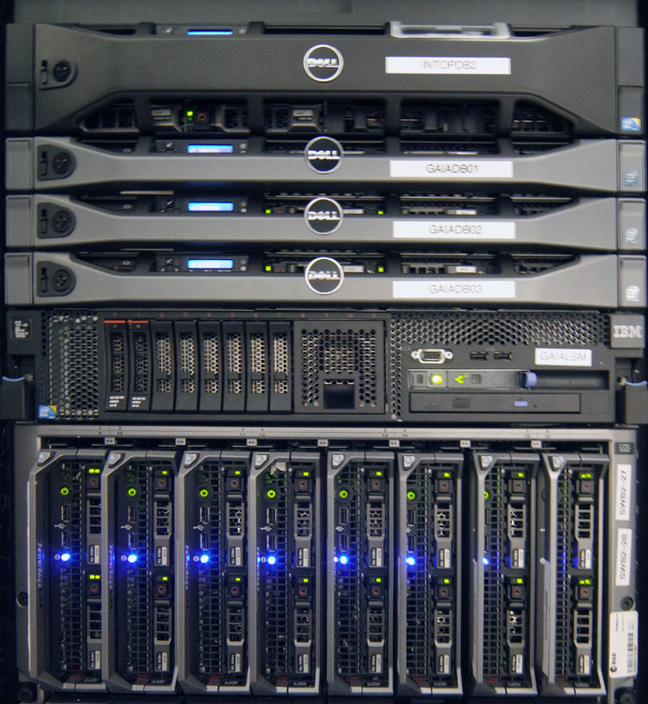 Arviset concluded: "The good thing about having not so much data is that we can put everything online." Indeed, here's the Rosetta archive for your viewing pleasure.
Sponsored: Detecting cyber attacks as a small to medium business