El Reg touches down at the ESA's Spanish outpost, sniffs around
Lab coats on, pipes at the ready for European Space Astronomy Centre tour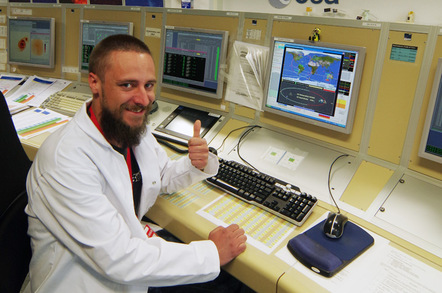 Pics "Are you really going to wear that into the canteen?" That was the perfectly reasonable question posed by Emmet Fletcher, communication officer at the European Space Astronomy Centre (ESAC) as my nephew Matt Haines braced himself for lunch sporting a Low Orbit Helium Assisted Navigator (LOHAN) lab coat and pipe.
Back in April, Fletcher invited the Special Projects Bureau to give the European Space Agency's (ESA) Spanish tentacle the once-over, but he evidently hadn't banked on us rolling up with traditional boffin accessories and plucky Playmonaut in tow.
ESAC is the nerve centre for ESA's "space-telescope and planetary missions, the place from where science operations are conducted, and where all of the scientific data produced are archived and made accessible to the world." Sadly, most of this this vital scientific work is mostly conducted by staff sitting in front of computer screen wearing civvies, so it was a terrible shock to discover not one single scientist contemplating a test-tube while puffing on a malodorous plug of shag tobacco.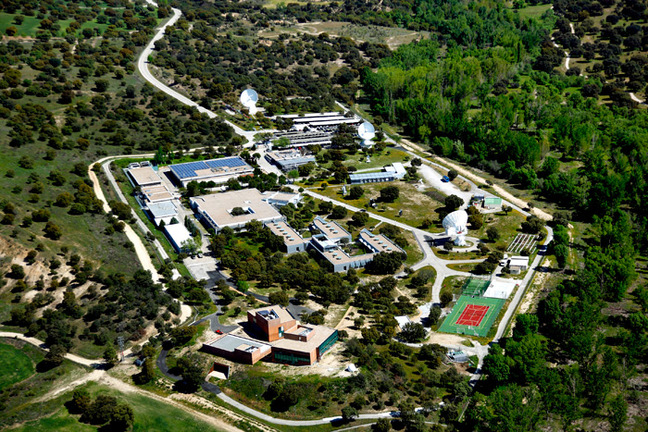 Lying close to Villanueva de la Canada and Villafranca del Castillo, on the western outskirts of Madrid, ESAC is only marginally easier to get to than Pluto. When the intrepid satnav-armed traveller finally reaches his goal, he's greeted by a unprepossessing sprawl of buildings best appreciated from the air (above) –or, indeed, from space, as this Google Earth view shows: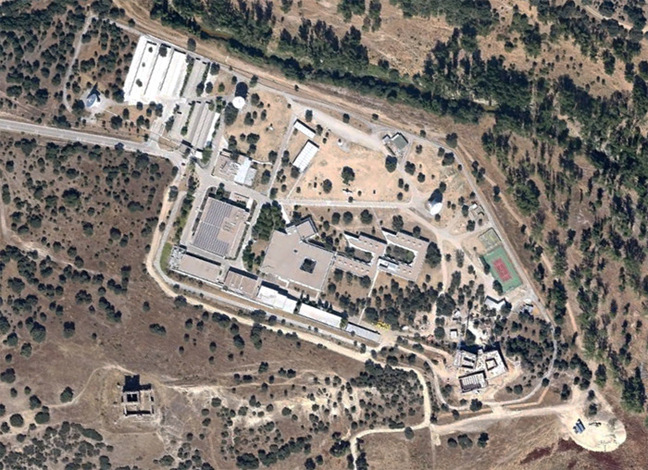 The site's antennas are impressive, though, and here's the offending nephew posing with the VIL-1 15-metre S-band dish...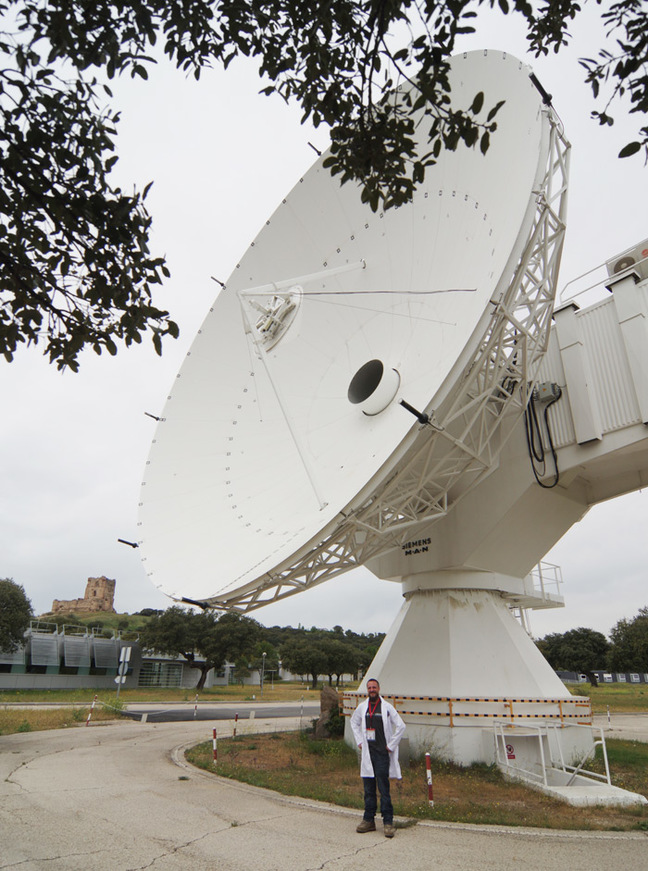 ...and the VIL-4 12-metre C-band rig: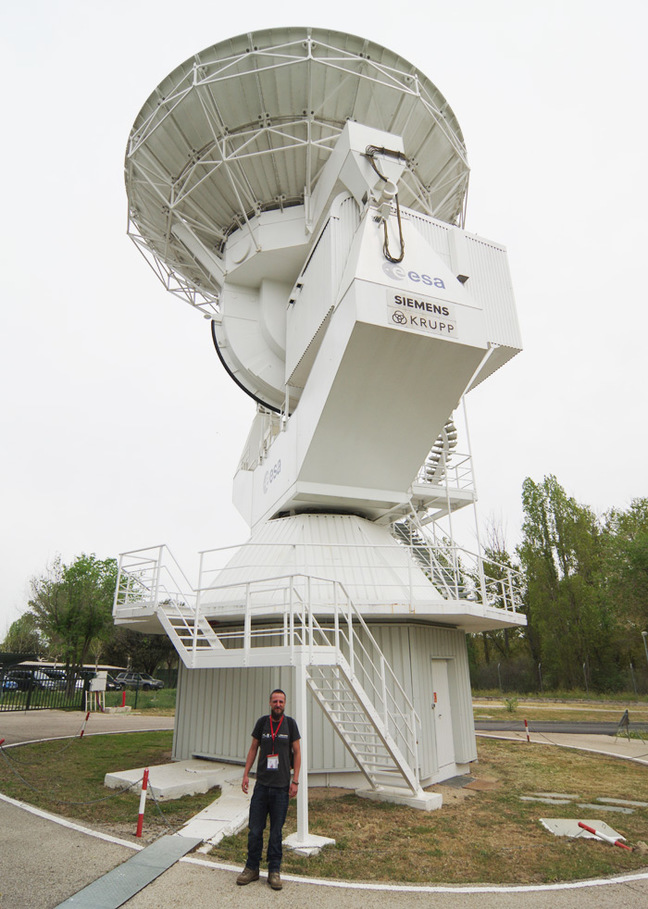 ESAC is the control centre for the audacious Rosetta mission to comet 67P/Churyumov–Gerasimenko, and to trumpet what is certainly its greatest triumph to date, ESA decided to blow some cash on models of the Rosetta spacecraft...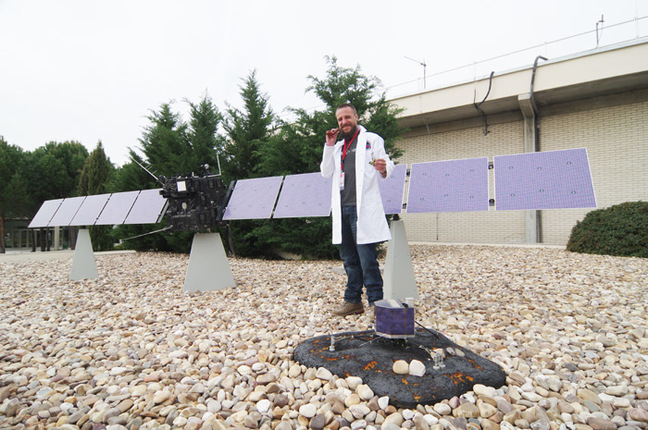 ...and the Philae lander: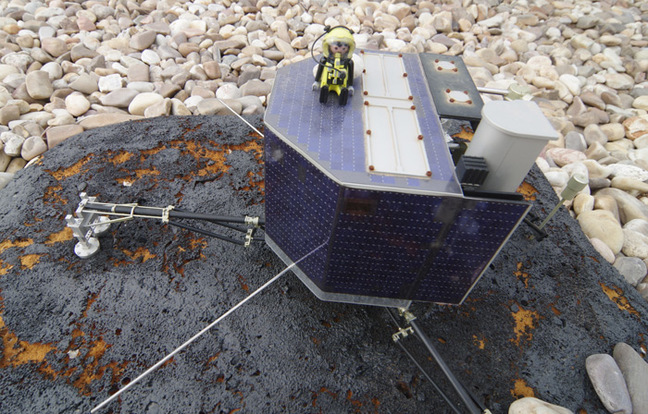 You might expect, then, a shufti at ESAC's Rosetta operation, but we decided instead to have a look at the centre's other, less trumpeted activities, kicking off with a look at the XMM-Newton Science Operations Centre (SOC).
Sponsored: Detecting cyber attacks as a small to medium business