Wanted: beta testers for El Reg's Android app
Let's lose this 'worst app in the world' title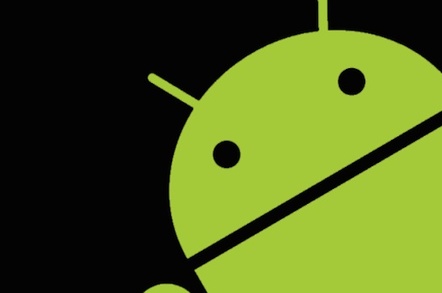 Dear Reg reader. Do you have an Android phone? Maybe you downloaded our Android App? Found it wanting - a lot? Help us make it better by joining our beta testers group. it is easy-peasy although you do need a G+ account.
1. Apply to join the private G+ community group El Reg Alpha Test.
2. Once accepted you can download the app via https://play.google.com/apps/testing/uk.co.smcnamee.elreg.app.
3. Report bugs via our issue tracker. The link is available via the El Reg Alpha Test page.
What's it all about
The Register's Android app is so ancient and buggy that Google devs use it as a reference to see what breaks in OS upgrades. The app - built on Titanium - is on life support but with each Android OS has gotten a little more broken and buggy.
Some 10,000 readers have downloaded the app and a goodly number of you have contacted us by email or collared us at Reg live events calling on us to get our act together. To date we have resisted as we have even more pressing priorities for our dev budget.
However, one enterprising reader, Simon Mcnamee, has kindly taken us under his wing and rather than complain how crap we are is building a brand new app, using native Android components and support libraries for older versions where necessary.
There are a number of cosmetic and branding changes to make but it is now ready for testing with more people.
What the new app fixes
Reported Issue: Articles with YouTube videos sometimes don't open - articles will now open, currently working on an embedded YouTube player (no need to leave app to play videos) at the moment a link to YouTube is inserted instead.
Reported Issue: Two Meta viewports are set - No longer an issue, the old app was essentially a fancy web browser when opening the articles. This is no longer the case, article content is loaded into custom native Android views.
Reported Issue: Slow Sync - Should be quicker, much quicker, but obviously this depends on network connection.
Reported Issue: On the Nexus 10, in landscape, the loading screen is stretched- No longer an issue.
What we hope the new app fixes
Reported Issue: 1% battery drop per minute – We have not noticed this ourselves but we have had a few reports so we accept that this is a thing. ®