Rare cases of corruption strike Apple. Data corruption, that is
Update your 2015 MacBook Pro now if you want the disk inside it to live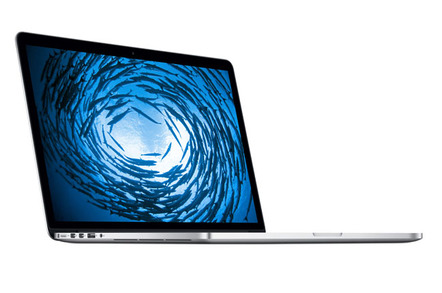 Apple has warned owners of 2015 MacBook Pros that they're at risk of data corruption.
Cupertino says those in possession of "Retina, 15-inch, mid 2015" models have firmware installed that might do nasty things to the laptops' on-board solid state disks (SSDs).
There's therefore a recommended update owners of the relevant machines are urged to contemplate before something unpleasant befalls their data.
Apple says corruption will only happen "in rare cases". But you don't want to be that case, do you, so get patching!
Might the "rare" condition suggest a problem with SSDs from one supplier, or with a particular batch of SSDs? Samsung's certainly been through the mill lately, issuing new firmware for the 840 EVO. Apple is of course famously tight-lipped about the components it uses, but Samsung is a titan in the SSD caper and would be hard to avoid as a supplier.
The patch is yours for the downloading here. ®