IBM slurps database-as-a-service outfit Compose
MongoDB, Redis, Elasticsearch, PostgreSQL to be thrown into the Bluemix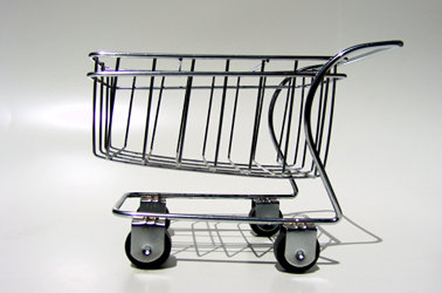 IBM has acquired Californian database-as-a-service concern Compose, formerly known as MongoHQ, for an undisclosed sum.
Compose offers MongoDB, Redis, Elasticsearch, PostgreSQL and other databases at scale, in the cloud, as a service, for developers.
IBM's revealed Compose's services will added to its Bluemix suite as Big Blue chases what it's been told is a US$14bn cloud database opportunity.
Compose founders Kurt Mackey and Jason McCay have written that the decision to accept IBM's offer "... was the biggest and most important decision we've ever had to make — much more difficult than we ever would have guessed back when we only dreamed of having a successful company."
The pair add their opinion that "... now is the right time to team up with a larger company. We will be able to do more, faster, and it's the best way to continue our mission. Also, I'm not going to say the word 'synergy', but synergy."
The founders' post also says "If you're a customer, nothing is changing. It's simply getting a little more credible", but the pair nonetheless offer the following advice to current users:
Our business model. We won't be hiring any sales people anytime soon, nor will our customers be getting any unsolicited phone calls from anyone in sales or marketing. IBM really likes how we sell to developers, it's a big part of why they found us intriguing in the first place.

Datacenters. If you like the datacenter you're in, you can stay there. It's not going away. But, as a result of the acquisition, we will be expanding datacenter options soon.

Support. Customers will still get support from the team at Compose. And, we plan to expand our support to more regions for even faster response times.

Pricing. Our prices aren't changing. However, we may (hint, hint foreshadowing) have new product and pricing options for customers in the near future who want even more control over their datacenters and databases. Stay tuned.

Database technologies. This doesn't need saying, but I'll say it anyway. We will keep running the same databases. And someday, we will offer all the databases.

Our way of working. We love being a distributed company. Many of us work from our homes and like to occasionally relocate for weeks or months at a time to work in other parts of the world. That's not changing. In fact, this is one of the reasons IBM is good for us. They're the most remote-friendly huge company on the planet.
Just how much money or other fungibles has changed hands has not been revealed by either hunter or prey. ®