Microsoft joins attack on 'non-consensual pornography'
Offers erasure of revenge smut selfies from Bing, Xbox, OneDrive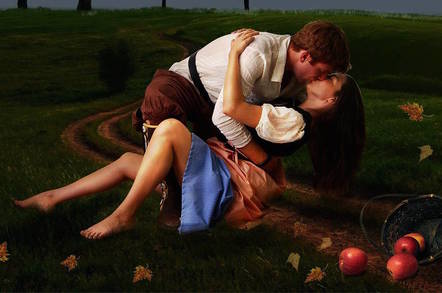 Microsoft has joined the online drive against so-called "revenge porn" in which people's naked or otherwise embarrassing/erotic pictures are posted widely online.
In June, The Chocolate Factory announced an initiative to let individuals report images and videos for removal.
Microsoft's now done likewise, with chief online safety officer Jacqueline Beauchere announcing by blog post that Redmond's first step is to make it easier to report content.
The company has created a new reporting page here, and "revenge porn" links will be removed from Bing images and videos, and the company will "remove access to the content itself when shared on OneDrive or Xbox Live, when we are notified by a victim".
It only works where Microsoft has access to content, of course, and Beauchere acknowledges that "victims still need stronger protections across the Web and around the world".
The reporting page is currently only published in English, but Beauchere promises other languages will be added in the coming weeks.
Other popular locations moving against revenge porn include Reddit (which issued a hotly-debated policy about "non-consensual pornography" in February, and whose co-founder and new CEO Steve Huffman last week said he will crack down on "reprehensible" subreddits), and Twitter. ®
Sponsored: Webcast: Build the next generation of your business in the public cloud