べーコンはどこですか? demands post-pub nosh fan
And while we're at it, what exactly is a 'smidge'?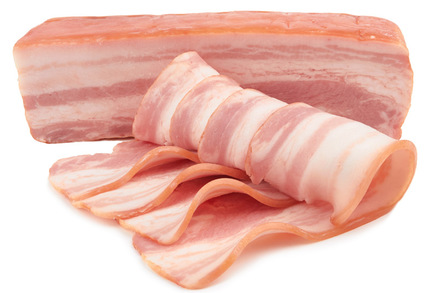 Our recent foray into the remarkable world of Hawaiian-Japanese fusion post-pub cuisine prompted some entertaining commentard chatter.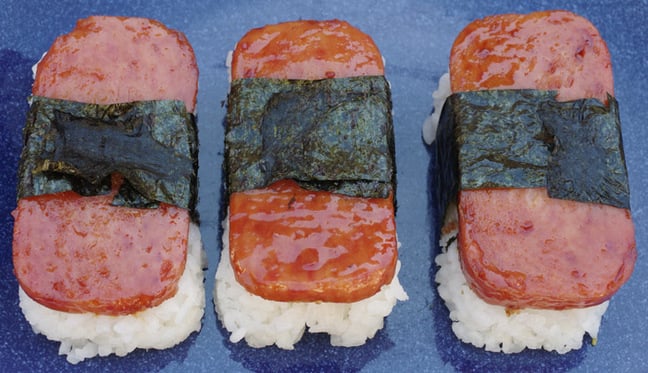 Amid teary-eyed recollections of Spam fritters and pink blancmange, wit 1980's_coder delivered an inevitable but nonetheless highly agreeable verdict on Spam musubi, writing: "べーコンはどこですか?"
Ok, if you absolutely insist, ここベーコンです, so let that be an end to the protest.
We're obliged to reader Sam Wallace for pointing us in the direction of Spam musubi, after answering our call for wobbly dining suggestions. The ingredient list for this Pacific island delicacy included "a smidge of furikake seasoning", which prompted Alister to plead::
Please El Reg, can you quantify a "smidge"?

Is this greater or lesser than a "pinch" and does it equate to the engineering term "gnat's".

How many MicroJubs in a smidge?
Martin Budden quickly responded: "A smidge is 1/3 of a dab, which is less than a Dabbs in some ways and more in other ways ;-)"
Interesting, although that doesn't nail down the figure in terms of the aforementioned microJubs (note the lower-case "m"). For the uninitiated, the Jub (Jb) is an official Reg standard, "representing the weight required to crush an Australian beer can at sea level, ie 4.2kg or 0.08267 UK short hundredweight, 7 Japanese kinn or 984.6 old Russian zolotniks."
We're currently busy knocking up the next neckfiller for your consideration this weekend, so we'll leave it to you lot to define the smidge in terms of the Jub. You may find our online standards converter useful in resolving this most pressing of matters. ®
Jubnote
Here's qualified boffin Lucy Sherriff explaining the Reg standards, in a quick educational vid:
Sponsored: Webcast: Build the next generation of your business in the public cloud