Adobe names ex Microsoft and Oracle bod as cloudy pipe CTO
The goal is a 'consistent customer experience'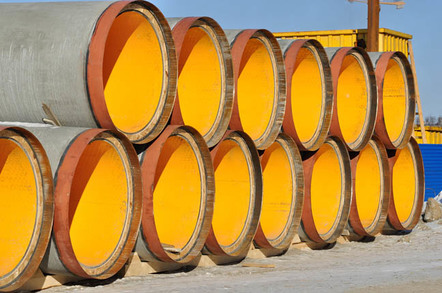 If you need some cloud plumbing, who you gonna call? Well, for Adobe, it's seemingly Abhay Parasnis.
The US multinational software developer has picked Parasnis – a former Microsoft and Oracle exec who claims responsibility for critical infrastructure and activities floating those giants' public clouds – as its chief technology officer and senior vice president of platform technology and services.
Adobe said Parasnis is now responsible for its technology strategy, architecture and innovation roadmap in its cloud services, and the goal is for a "consistent customer experience".
"As the majority of Adobe's business has moved to a cloud – and services-based model, including its flagship offerings Creative Cloud, Adobe Marketing Cloud, and most recently Adobe Document Cloud – the opportunity to drive a more integrated and scalable architecture has become a key initiative for the company," the company said in a statement.
Parasnis joins from San Francisco Bay-area startup Kony, where he was president and chief operating officer for two years.
Immediately before that, he served two years at Oracle first as senior vice president and then strategic advisor to Oracle's public cloud.
Reporting to Oracle president Thomas Kurian, Parasnis defined strategy, engineering and execution as the database giant raced to rapidly deploy a cloud platform following the firm's initial complacency.
It was at Microsoft where Parasnis cut his cloud teeth, joining the software giant in 2002 before he graduated to become general manager of Windows Live Mesh and then Azure AppFabric.
He ran the Application Server Group, reporting to Scott Guthrie at the time. ®