CVS shutters photo website in credit-card hack attack scare
Blame our suppliers, says drugstore giant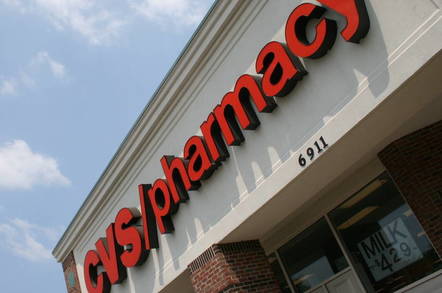 Updated US drugstore* chain CVS has shut down its online photo printing service after it was compromised by hackers, who may have swiped people's bank card details.
"We have been made aware that customer credit card information collected by the independent vendor who manages and hosts CVSPhoto.com may have been compromised," CVS warned on Friday.
"As a precaution, as our investigation is underway we are temporarily shutting down access to online and related mobile photo services. We apologize for the inconvenience. Customers who provided credit card information for transactions on CVSPhoto.com are advised to check their credit card statements for any fraudulent or suspicious activity and to call their bank or financial institution to report anything of concern."
CVS stressed that its photo service was not connected to its main business of dispensing medicines and nostrums, so customers who have never used CVSPhoto.com will not be affected by the intrusion.
CVS's photo website is understood to be run by Canada-based PNI Digital Media, which also runs a similar service for Walmart. Last week, Walmart Canada suspended its photo services, admitting that customer credit card data had been stolen by hackers.
PNI was not available for comment at time of going to press. Curiously, its Wikipedia page was altered after the news of the security breach broke to remove the list of its clients, including Walmart and CVS. Costco, Tesco, Asda, and Marks and Spencer are also listed as clients. ®
* A chemist in British English; CVS is an American version of Boots but with booze and sticky carpets (at least here in California, anyway).
Update
An El Reg reader has alerted Vulture West that Tesco's photographic website - also apparently run by PNI Digital - has closed operations for the moment.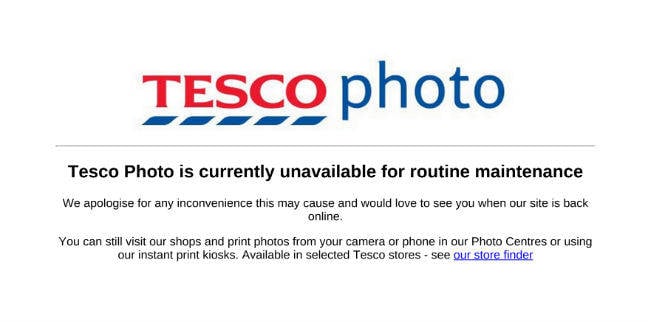 "We apologise for any inconvenience this may cause and would love to see you when our site is back online," the website reads.
"You can still visit our shops and print photos from your camera or phone in our Photo Centres or using our instant print kiosks. Available in selected Tesco stores."
Sponsored: Becoming a Pragmatic Security Leader