HP recruits Intel for Top 100 supercomputer push
Or is it the other way around?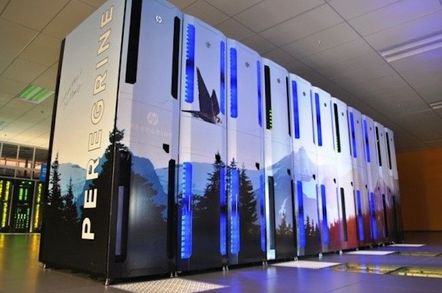 Interview To the International Supercomputing Conference (ISC) in Frankfurt, where we caught up with Bill Mannel, general manager of HP's freshly minted HPC and Big Data group, a business unit within the server division.
HP's HPC and big data hardware revenues include blade servers and some Superdomes in the mix. But the company is focusing its main HPC and big data energies on the Apollo server line.
Last October, it launched the Apollo 8000 and 6000 servers, HP's first purpose-built supercomputers since it acquired Convex Computer, a specialist server maker, in 1995. And in May this year, it announced the Apollo 4000 and 2000 lines to attack the lower end.
Mannel, a 25-year veteran of SGI, joined the company just nine months ago and has based himself in Houston, Texas where HP's Apollo systems engineering team is mostly based. The design focus is very much on "efficient supercomputers", he says, with warm water cooling allowing for greater server density and reduced energy consumption.
We don't know how many people work directly in the business unit, formed in March this year, as this is not something that HP will discuss. But in revenue terms Mannel presides over the biggest server hardware player in the high performance computing sector - a leader by a huge margin since the collapse of IBM market share in the wake of Lenovo's acquisition of the x86 server business in September 2014.
According to IDC's latest market snapshot, HP pulled in 36 per cent of HPC server hardware revenues totaling $911,131m in Q1 2015 with Dell on about 17 per cent and Lenovo on 15 per cent.
IBM meanwhile took just 4.7 per cent of HPC server sales revs in the first quarter of this year - giving a 20 per cent combined market share for IBM / Lenovo - compared with 30 per cent for IBM alone in 2014.
In common with just about every HPC hardware vendor, HP is seeking to exploit customer uncertainty in the wake of IBM's departure from the lower end of the HPC market. Mannel thinks that as the biggest player, his employer is best placed to profit in a market where server hardware revenues are projected by IDC to grow from $10.2bn in 2014 to $15bn in 2018.
"Companies need to feel comfortable with their supplier when planning $300m-$400m deals"
Traditional supercomputer shops - research labs and universities will keep on buying - but enterprises are driving much of the growth, combining HPC and big data analytics to build new products and services.
And enterprise is HP's heartland. HP is one of "very few companies with technological expertise, worldwide delivery strength and financial strength," says Mannel.
"Companies need to feel comfortable with their supplier when they are planning $300m-$400m deals," he says, adding that HP's financial leasing arm is hugely helpful in helping customers to bankroll their contracts.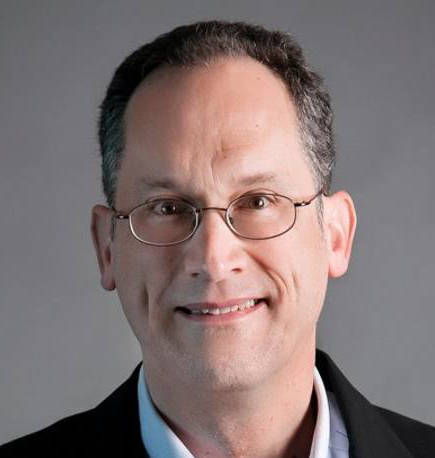 Mannel: Big is good
But there remain weaknesses - for instance it sells less storage with its HPC hardware than rivals seem to manage.
That should be relatively easy to fix: HP's major account teams are "compute-focused", according to Mannel - so that may just be a manner of making sure that HP's storage specialists are involved in the selling.
A bigger challenge is getting into the very top supercomputing accounts, where a single win adds tens-to-hundreds of millions of dollars to the revenue line.
Although HP is lead vendor with 178 installations in the Top 500 ranking of supercomputer sites,it is a rare sighting in the top 100 with just six entries - and none in the top 20.
You show me your roadmap and I show you mine
To support what Mannel calls a "top 100 focus", HP this week announced a supercomputing technology alliance with Intel - something that Cray has had in place for a few years.
First up, HP has nailed its colours to Intel's HPC scalable system framework, announced in April: it will integrate the chip vendor's bleeding edge technologies into its Apollo server, including upcoming Xeon Phi processors, Omni-Path interconnect networking technology and Intel's Enterprise Edition of the Lustre parallel file system.
Also behind the scenes there is much more collaboration including weekly show and tell sessions between HP and Intel engineers, Mannel says.
The two companies will work together at HP's HPC centre of excellence in Grenoble and at a new centre in Houston to helping customers plan their HPC solutions, get help with rewriting code and to get the ISVs on board. Expect to see increasing customisation of software for industry specific workloads. ®