We want MORE, whine Colt directors after seeing buyout proposal
Fingers-in-eyes protest likely to make no difference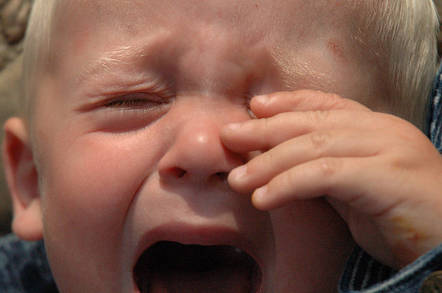 The directors of network provider Colt have today issued a formal whinge that the company's proposed buyout offer "undervalues" the biz.
Majority shareholder and investment firm Fidelity is offering a proposed buyout of the company for 190p per share.
Fidelity was the founding investor in Colt before it was a publicly traded entity and is keen to take the firm private again. The firm already owns 64 per cent of Colt's issued share capital.
In a statement today the company's independent directors said they "consider that the financial terms of the offer are not fair."
Philip Carse, analyst at Megabuyte, said the document is likely to make no difference to the buyout process - particularly as the offer closely reflects its current share price of 188p.
"It is quite telling that despite the length of the document, Colt has not come out with an offer of its own," he said. "Colt is likely to be the latest tech firm to exit the London stock market."
In a major about-turn, Colt announced last month it will exit the IT services market. ®
Sponsored: Minds Mastering Machines - Call for papers now open