Time for a brutal TELLY-OFF: Android TV versus Firefox OS
The fight for the living room's future is on
Platform alterations
Firmware updating proves quite a common experience with Android TV. It's not unreasonable that a new software platform will chomp through multiple revisions very early on, but the process does become a tad tedious when you just want to watch Lorraine.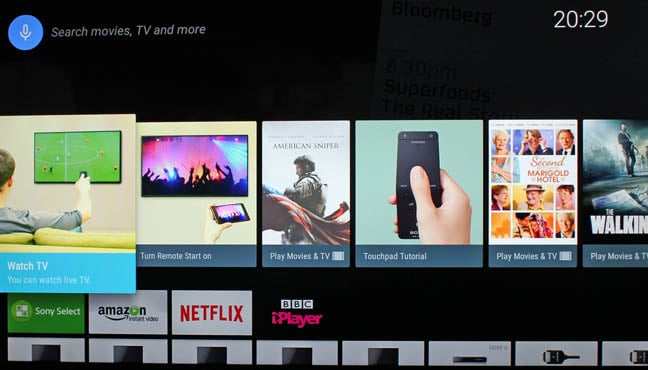 Android TV home screen
The Android TV UI itself comprises tiered shelves. The Featured Apps shelf offer a Sony Entertainment Network shortcut, along with Amazon Instant Video, Netflix and DailyMotion.
Below this is an Input Access bar. Indicative of Android's one-size-fits-all approach, you have to manually edit this to remove stuff irrelevant to the UK, such as "Analogue tuner" and "CAM Service List." Quite whether the average user will be bothered to perform such surgery is debatable as it involves navigating a maze of sub-menus. When you get to the AV Presets you'll find a list of input options in alphabetical order, which you can then hide or rename.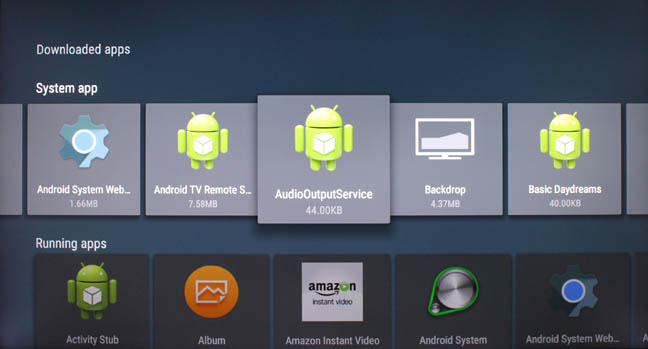 The downloaded apps section also shows a range of System apps
Google has produced a towering behemoth of a TV OS. Venture off piste and it waves its nerdery in your face. Visit Downloaded Apps in search of Crossy Road and you'll soon find yourself stumbling around incomprehensible system apps. Activity Stub, BivlService, BluetoothExService, CEB…no one wants to see this kind of stuff onscreen – unless their idea of a good time is watching old VHS tapes of The Open University (put your hands down).
It's relatively early days for the Google Play store on TV, but there's some worthwhile stuff here, including a PLEX media server client. However there is no catch-up TV support beyond BBC iPlayer.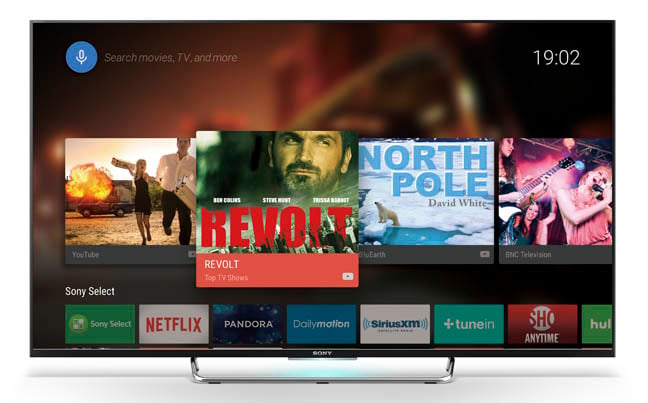 Android TV on Sony's Bravia KD-55X8505C with YouView coming to the rescue soon
Thankfully, Sony has an ingenious fix for this. It's partnered with YouView, and will soon offer buyers of select TVs (check your TV has been selected) a beautifully engineered simulacrum of the familiar YouView PVR platform, complete with a full complement of mainstream TV catch-up services and rollback programme guide.
You'll need to access YouView via the Android OS, but once in the environment it is refreshingly slick. As yet, this YouView dressing is unable to record TV shows to attached USB storage, but the boffins responsible haven't ruled such functionality out in time.