HP tops HPC charts, former Big Blue biz not so super
China still a top trend says IDC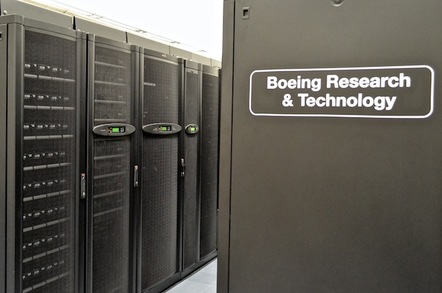 HP has consolidated its position at the top of the HPC tree this year, after IBM's protracted offloading of its x86 server business to Lenovo spooked customers and stalled purchases.
IDC said the market was flat in 2014 at $10.2bn compared to $10.3bn the previous year, with the IBM/Lenovo transition delaying purchases and trashing market share for the former Big Blue business. Also lack of sales to the Top 10 supercomputer sites - where installations can run into hundreds of millions of dollars - masked buoyant activity at the lower end of the market.
The sector is dominated by HP, taking 36.1 per cent of the $2.5bn market in the first quarter, compared to its 34 per cent take of 2014's $10.22bn market.
While IBM took 23 per cent of the market in 2014, in the first quarter it took 4.7 per cent while Lenovo, which took over the former Big Blue x86 server business last year took 15 per cent. Dell took 16.9 per cent of the market overall in the first quarter.
Nevertheless, IDC cited "China looms large(r)" as one of its top trends for the sector, noting Lenovo's growing domestic market and focus on exports, while other Chinese vendors have their eyes on Europe.
Other future themes including utilization of non-x86 processors, including alternatives such as Power and ARM and coprocessors, GPUs and FPGAs.
However, software was cited as the number one roadblock, with IDC saying better management software is needed, while parallel software is still "lacking for most users" while many applications need major redesigns.
Cloud is making an impact on the sector, with 25.5 per cent of respondents saying they were using the technology for at least some of their HPC workloads. Of those organisations using cloud, around 31.2 per cent of their workload was going to the cloud.
Overall HPC shipments should reach $15.2bn by 2019, a CAGR of 8.2 per cent, with the highest end supercomputer sector growing fastest at 9.8 per cent to hit $5bn. Divisional will grow at 7.2 per cent to hit $2.2bn, departmental at 7.1 per cent hit $5.4bn, and workgroup will hit $2.5bn, representing 8.4 per cent growth.
Looking beyond the boxes, storage is set to swallow ever more budget, growing at a CAGR of 9.9 per cent over between now and 2016 to hit $6.8bn, while software will climb 7.5 per cent to $5.2bn. Middleware will grow 7.2 per cent to $5.1bn, while services will climb 6.5 per cent to $2.5bn
Total European HPC revenues will be $4.3bn by 2018, representing CAGR of 6.9 per cent, with supercomputing once again outstripping other sectors in terms of growth, with storage being the most lucrative and fastest growing sector beyond the boxes.
The European HPC sector was dominated by Germany in 2014, with the market there worth $795m, with France coming in second plate with $552m. The UK was in third place on $407m.