Salesforce unleashes red-tape-as-a-service for regulation-heavy users
Compliance-conscious folk get SmsSaaS: Slightly-more-secure-software-as-a-service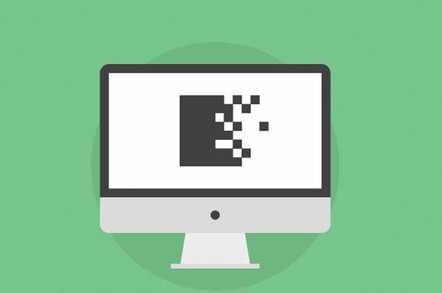 Salesforce has launched its slightly-more-secure-software-as-a-service for organisations in industries compelled to wrap themselves in red tape.
The Salesforce1 service, dubbed "Shield", offers encryption, monitoring, and archiving for the platform's apps.
Salesforce says the platform includes field audit trail, platform encryption, data archive and event monitoring, and is being pitched at companies in highly-regulated fields and system integrators as a means to sell apps on the AppExchange.
The company says in a statement that the offering cuts the need for companies to spend up to six months building hardware and software to support encryption since the platform encryption feature is native to Salesforce1. Here's how things are supposed to work:
"For example, a health insurance company can manage designated personally identifiable information and protected health information, without compromising the ability of customer service agents to search, view, modify, or run workflows and other key functions using that data. Agents can now search claims, determine coverage eligibility, and approve payments with enhanced security while delivering great customer service."
Companies cam also keep infrequently-accessed historical data in a nearline storage option that Salesforce says gives a boost to app performance and data availability. "For example, hospitals are required to store patient data for decades, but they can transfer that patient data into nearline storage and access it via simple queries when necessary," it says.
The field audit trail feature meanwhile can help track changes at the field level for up to a decade allowing different policies to be set for Salesforce objects ensuring redundant data is purged.
An event monitoring element gives businesses the ability to identify their very own budding Ed Snowdens; it grants visibility into which users are logging into Salesforce, what information they are accessing, from where, through what channel, and how much data is being exfiltrated.
"Now, companies with compliance or governance requirements, or businesses in regulated industries can build trusted cloud apps fast--using clicks, not code," the company says. "While many companies are leveraging the cloud to build apps at the speed of business, those in regulated industries have struggled to take full advantage of the cloud due to regulatory and compliance constraints." ®