IBM to offer breast milk elivery-as-a-service for staff
New mums will be able to ship nature's finest food to junior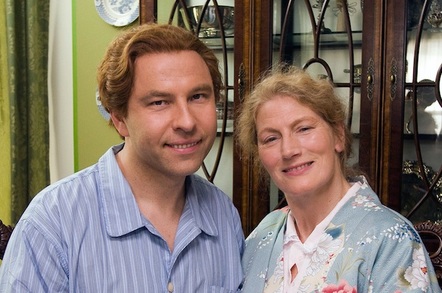 IBM will start a breast-milk-delivery-as-a-service offering for female employees and their kids.
IBMers sometimes moan that the company's initial stand for "I've Been Moved", such is the amount of travel or moves to new locales demanded of some employees. Big Blue's decided domestic travel can be a problem for female employees who want to breast feed their babies, so will offer them private spaces in some offices and a service to package and transport their breast milk back to their hungry tots. There may also be an option to use an app to summon an insulated container in which to store and transport breast milk.
IBM spokesentities have told numerous outlets they see the effort as a benefit that will be appreciated by women, who make up 29 per cent of the company's workforce.
Big Blue offers fourteen weeks of paid parental leave to new mothers but plenty of medical professionals recommend that breast milk dominate a child's diet well beyond the three month mark of their lives. The new program will help those who choose to continue breast-feeding to do so while also choosing to return to work.
The program will start in the USA but IBM hopes to make it global. IBM's not sure how many women will take up the service.
The technology industry is a male-dominated affair in the US, where plenty of employers worry about a lack of workplace diversity not least because it's already hard to find talented and qualified people. Making working life easier for women is therefore good for business, not just headlines. ®