Arrgh! It's Device-a-pocalypse, Gartner yowls: 11 per cent drop foretold
No XP, smartphone saturation and tabs? Hollow laugh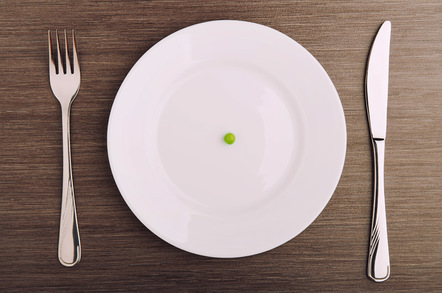 Some 12 months ago the device market was booming on the back of the XP refresh – but fast forward to today and things are again looking very regressive.
In the latest re-forecast, Gartner reckons eleven million PCs, tabs and smartphones will be stocked by retailers and disties in Britain this year: an eleven per cent fall on last year.
"We are seeing the downward impact of XP," Ranjit Atwal, research director, said. "This is causing the business side of the market to be much weaker."
The industry accountant estimates smartphones will rise more modestly by nearly four per cent this year, but desktop and notebooks will slide more than eleven per cent. Tab sales into the channel will slide by roughly 10.6 per cent.
Of course, this is subject to change and, given the numerous re-forecasts this year, it probably will.
Other than non-repeatable XP business, the root causes of the slowdown are the inventory overspill from Q4 and Q1, and the currency pressure created by the strong US dollar.
The pound is less weak against the US currency than the Euro, but even so, vendors have upped PC prices in the UK by ten per cent to offset the fewer dollars they are making after forex conversion.
"Vendors are trying to reduce their inventory and are ramping for Windows 10, that is the challenge," Atwal said.
Tablet sales are "suffering slow replacement cycles after high sales volumes" in recent times, and a lack of innovation hasn't given users a good reason to upgrade.
"Vendors talking about the market being depressed have only got themselves to blame," said the Gartner man. "It's the lack of innovation".
He said the smartphone market is 95 per cent saturated in Britain. ®
Sponsored: Becoming a Pragmatic Security Leader