Peak Google? Chocolate Factory cuts costs amid dwindling growth
Justify your travel and supplies, Oompa-Loompas told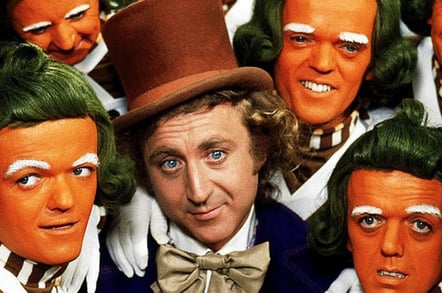 Google is curbing staff recruitment and introducing a number of penny-pinching efficiency practices to try and gets its profit growth back on track, according to reports.
A number of recruiters, venture capitalists and employees told the Wall Street Journal the Chocolate Factory is casting an increasingly critical eye over its expenses.
According to the paper, operating-profit margin declined to 32 per cent last year, from 38 per cent in 2011.
To combat rising costs the company has selected which groups can hire, based on its "strategic priorities". For example, Google has capped hiring at its struggling Google+ social media division, sources told the paper.
Frugality measures have also been put in place, with greater justification required for travel, supplies and events, they said.
It comes as the Chocolate Factory has become a disappointment to analysts and investors of late, with growth rates beginning to dwindle.
In the company's first-quarter results revenue increased by 12 per cent to $17.3bn (£11.2bn), compared with the first three quarters of the previous year.
While in the fourth quarter, sales fell short of expectations, growing 15.3 per cent to $18.10bn (£12.8bn), below the anticipated $18.46bn (£13bn).
Other areas of the business are also yet to make a profit. YouTube's revenue increased by $1bn (£644m) in 2014. But after paying for content and the equipment to deliver speedy videos, YouTube's bottom line is "roughly break-even," a source told The Wall Street Journal earlier this year.
In May, the company appointed Ruth Porat as chief financial officer, after the previous CFO of seven years quit to go backpacking.
In a blog post Patrick Pichette said of his departure: "[T]he short answer is simply that I could not find a good argument to tell [my wife] Tamar we should wait any longer for us to grab our backpacks and hit the road," he said.
Google will post its second-quarter results on Thursday. ®
Sponsored: Practical tips for Office 365 tenant-to-tenant migration