Account at HSBC? BAD LUCK, no iPhone bonk-banking for you
You'll have to get your wallet out, like some sort of Stone Age SAVAGE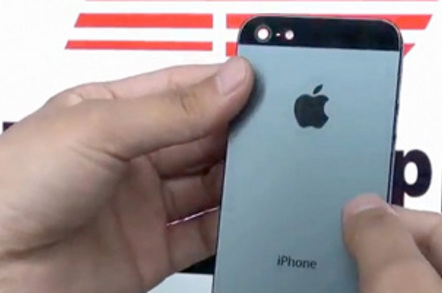 British high street bank HSBC denies it has been frozen out of Apple Pay, after its customers were surprised to learn they could not join in the mass British bonk-banking bonanza earlier today.
In a statement, HSBC told the Register it had always been the plan to launch at the end of July. The bank also insisted the two-week wait was not punishment from the fruity firm for leaking the Apple Pay date yesterday.
Current participating banks include American Express, Nationwide, Natwest and Santander. HSBC had previously been listed as a participating partner.
Other banks to get the service "soon" include Halifax, Lloyds and First Direct.
Meanwhile Barclays, which has been developing its own mobile wallet, said it will be joining in on the ApplePay action "in the future".
HSBC's statement adds:
We're working hard to bring Apple Pay to HSBC and first direct customers, who'll be able to use the service later on in July.
Apple claims the service will revolutionise the way we pay for things and save all those "wasted moments finding the right card".
The UK is the second country to join civilisation with Apple Pay, which was launched in the US eight months ago. ®
Sponsored: Becoming a Pragmatic Security Leader