BT Global Services UK pres put out to special project pastures
Ashish Gupta to become the new Emer Timmons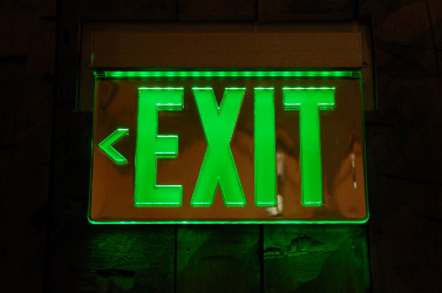 BT Global Services UK president Emer Timmons has left her post to become president of special projects strategic deals, El Chan can reveal.
Timmons was made head of the multi-billion pound operation in 2010 and oversaw management of Brit clients including Unilever, Royal Mail and Rolls Royce, as well as handling system integrators globally.
Staff were informed of the job swap with former number two at BT GS, Ashish Gupta, the president in charge of portfolio and service design, confirmed as her successor.
BT confirmed the move, telling us that in her new role, Timmons will lead a "small team of highly skilled sales professionals" that concentrate on a "number of strategic accounts" where it expects "significant growth".
"She is ideally placed to carry out this newly created role, having received industry recognition for her skills in leading and maintaining major customer accounts," the PR person told us.
Ashish in turn acquires responsibility for the entire UK unit, all customers and the P&L saccount. The pair report to Luis Alvarez, GS CEO, and took up their new roles on 1 July.
The reason for Timmons move was not confirmed by BT, though this appears to be a special project role which is sometimes seen as a euphemism for being sidelined.
Revenues in the UK, the largest region for GS, fell eleven per cent last year due to a decline in public sector trade, BT said. It does not break out the specific revenue share of the UK.
GS net operating costs dropped eight per cent to £5.73bn. Depreciation and amortisation fell and this helped flatter operating profit, which went up by a quarter to £528m.
GS sticks out like a sore thumb within the portfolio of businesses that BT owns – the parent is concentrating on the UK consumer, the network and the content delivered over it.
The outsourcing division, the largest in BT, was said last year to be the subject of internal discussions about offloading or spinning off the operation, though this was publicly denied by the company.
BT is paying through the nose for EE and with the direction of the organisation seemingly divergent from GS, it is not beyond the wit of man that some sort of divestment might happen.
The deal with EE doesn't complete until early next year.
Finding a buyer with deep enough pockets to afford a price tag in the region of $10bn (the figure muted last November) is another matter altogether.®
Sponsored: Minds Mastering Machines - Call for papers now open