Gazing at the future: Taking a look at two $20m storage upstarts
Jut and CoreOS spend their cash differently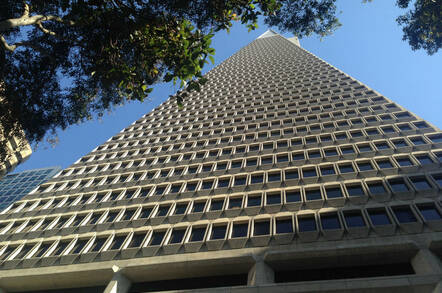 Comment Startups Jut and CoreOS are each funded to the tune of twenty million dollars but spend their money differently, inhabiting different geographies in Silicon Valley's mental landscape.
Both are based in the valley's new centre of startup gravity, San Francisco, where office rents are going up to – and beyond – $63 per square foot.
Jut
Jut is based in San Francisco's financial district, at 550 Montgomery St. Fl. 3, near the Transamerica tower.
There are three co-founders, all with Riverbed in their CVs;
CEO Steve McCanne, a Berkeley professor who was co-founder of Riverbed with Jerry Kenelly
The polished Apurva Davé, VP Products and Marketing, who was with McCanne at Riverbed
VP Engineering Mike Demmer who was the first software engineer at Riverbed
Jut is developing a toolset with which a data operations data hub or dashboard can be built, and has developed its own Juttle coding language to help here. Think of a car's dashboard; its set of dials and controls with which a driver monitors and controls the car. Nowadays most car dashboards are basically the same.
But data centre operations admin staff don't have access to a standardised data centre operations instrument panel and controlling tools. Jut isn't about giving them one, but about giving them the tools to develop their own customised dashboard.
Jut unifies all data types; streaming, structured, unstructured, bringing all logs and structured data together. All data are points in a JSON structure. It is creating a data engine based on dataflow, a mix between Google Dataflow and Tableau, with Juttle being a dataflow language.
Davé says its offering customers an airplane when they were thinking about needing a faster horse, adding: "Our vision for the long term is to build a data hub. Today for operations ... tomorrow for disparate users of data ... like a manufacturing company's factory data."
The product is now in open beta mode. Any company can go to their website and get started at any scale and no cost.
CoreOS
CoreOS is located on Mission Street, in a poorer and down-market district. It also has a New York City office, located in Union Square on 5th Ave & E 16th St.
CoreOS is providing lower-level software in stack terms; an operating system which can support containers and apps within them. It was founded in 2013 in a Palo Alto garage – we're living the original Silicon Valley dream here – by Brandon Philips and CEO Alex Polvi, who is ex-Rackspace and was the CEO and founder of Cloudkick which was bought by Rackspace.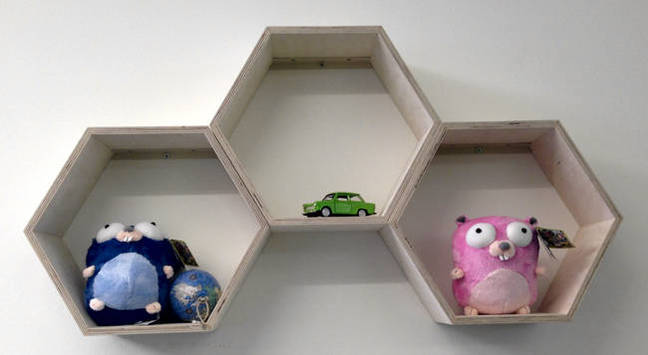 CoreOS office decoration
Polvi says the CoreOS mission is around security by customers running application software in standard containers in distributed servers. It provides a dynamic elastic computing environment, characterised as "Google's infrastructure for everyone else." The software platform is called Tectonic; Google in a box, so to speak.
It is the best way to run Linux containers, Polvi said. Tectonic includes Google open source Kubernetes (server) cluster manager, based on Google's own Borg, and is in private beta.
It is in competition with Mesos' DCOS project and similar to Amazon's elastic container service. But Tectonic can run run any environment, not just the Amazon cloud. On being asked how containers differ from VMware virtual machines (VMs) Polvi said a VM is a way of delivering a compute resource while containers are a way of consuming compute resource.
He said that, with containers you get much a higher utilisation of servers, an order of magnitude increase in no of apps on servers, at least.
Sponsored: Detecting cyber attacks as a small to medium business