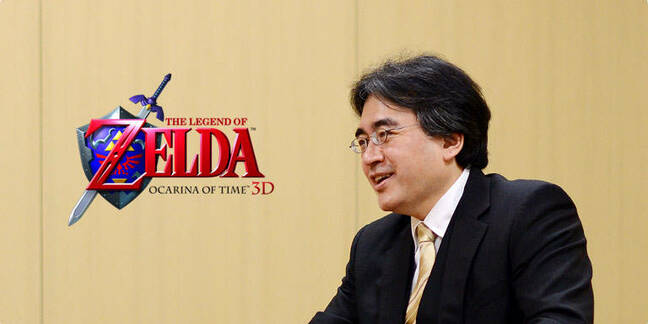 Nintendo president Satoru Iwata has died aged 55. The fourth president of the company, Iwata-san arrived at Nintendo in 2000 after working for HAL Laboratory.
He was appointed president in 2002.
Bloomberg reports that under his leadership, the company tripled its revenue on the back of the Game Boy Advance SP and the Wii.
In recent years Nintendo had suffered from competition from smartphones, leading to the company's April announcement that it will work with DeNA to bring Nintendo's iconic characters to smartphones.
Iwata was the first person outside the Yamauchi family to lead the company.
Last year, Iwata announced that he had undergone treatment to remove a "growth" in the bile duct and at the time said he was suffering no symptoms.
The Wall Street Journal says his condition deteriorated rapidly in the past few days.
Genyo Takeda and Shigeru Miyamoto will be at the reins until Nintendo announces Iwata's successor.
The Register's obituary can be read here. ®
Sponsored: Ransomware has gone nuclear