Judge says some top Dell shareholders are plum out of luck in share buyout beef
Rules they didn't actually own their shares after all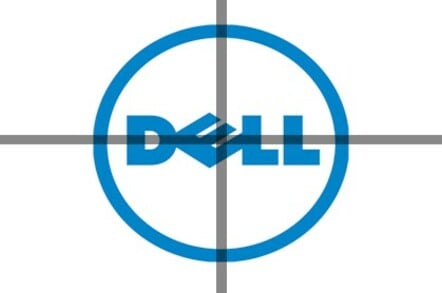 Dell has successfully whittled away at a lawsuit brought against it by major shareholders who think Michael Dell's 2013 buyout of the firm came with too small a price tag.
In a Monday ruling, the Delaware Chancery Court found that five large institutional investors were ineligible to participate in the suit because the way in which they held their Dell shares didn't meet the legal requirements.
The investors that were knocked off the suit include affiliates of Curtiss-Wright Corp Retirement Plan, Manulife Financial, Milliken Retirement Plan, Northwestern Mutual Life Insurance Co, and T. Rowe Price, which together claimed rights over 922,975 Dell shares.
Dell the man, along with private equity firm Silver Lake Partners, took his namesake company private in September 2013 for $24.9bn or $13.75 per share, a price that some investors feel was too low.
More than 100 shareholders, who together control some 47.5 million Dell shares, have sued in the Delaware court system for appraisal of the stock, a process whereby the court tries to figure out the fair value of their shares.
Unfortunately, the court ruled on Monday that the five investors in question didn't technically own their shares. Instead, they were "beneficial owners," meaning that while they were entitled to returns on their investment, the legal owner of the shares was another firm. Specifically, they were owned by Cede & Co, a share aggregator.
It gets complicated, but the short version is that in order to petition for appraisal, a shareholder must not have voted in favor of Michael Dell's buyout and it must have "continuously held" its shares in the company throughout the effective date of the sale.
Because of the way that the shares in question were transferred around from Cede & Co to the five investors and their assignees, Delaware Vice Chancellor Travis Laster ruled that the shareholders had not met the continuous-holding requirement to seek appraisal.
He didn't seem altogether pleased with his own judgment. He spent a good portion of his 53-page ruling arguing that the courts should establish case law that would support the plaintiffs' right to seek appraisal in such cases, but said his own hands were generally tied.
"Were it up to me, I would hold that the concept of a 'stockholder of record' includes the custodial banks and brokers on the ... participant list. But given existing precedent, I believe that only the Delaware Supreme Court can change how our case law interprets the Record Holder Requirement," he wrote, adding, "This court obviously has no ability to tell the Delaware Supreme Court what to do."
It is not known whether the funds plan to appeal the decision. ®
Sponsored: From CDO to CEO