TfL to splash £400m on networking deal, despite GDS opposition
Opts for unproved 'tower model', which may or may not be govt policy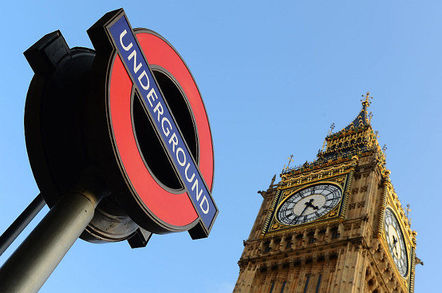 Transport for London (TfL) has opened its wallet and invited suppliers to reach in and grab £400m under a networking deal.
The scope of the deal is for a single supplier to provide access network and wide area network services as a managed service.
It'll be a "major element" of the department's plan to disaggregate its current Fujitsu contract and split the various components into "towers".
End-user computing and hosting are expected to comprise the rest of the contract, with a tender for a "service integration and management" (SIAM) provider also underway.
TfL described the deal as a SIAM and Towers model, "as recommended by the Cabinet Office".
However, it is not clear if the procurement bods read the Government Digital Services blog post in February slamming the tower model.
Alex Holmes, deputy director at the office of the CTO, wrote: "Organisations have adopted the Tower Model, believing they are following government policy and using best practice, but they are doing neither," he said. "I am now writing this post to be clear that the Tower Model is not condoned and not in line with government policy."
Unhelpfully, the blog post failed to go into detail as to what the official strategy now is – leaving many departments in confusion.
However, the success of the "tower model" in saving cash by splitting up contracts has yet to be proved.
The Ministry of Justice was one of the first departments to move to the model and is now in the process of integrating the components under its "Future IT Sourcing tower model".
Yet insiders say the project has encountered some major problems. ®