Latest in long line of wannabes steps up to helm X-IO
Ten CEOs in 14 years is getting beyond a joke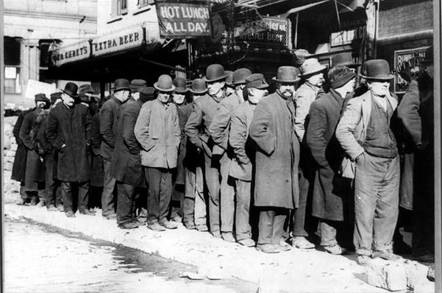 Analysis X-IO has just replaced its ninth CEO with its tenth, exec chairman Bill Miller. Having ten CEOs at one firm in 14 years suggests something deep and intractable in the problems-to-be-solved area.
Here's the firm's CEO record:
1 – Co-founder Phil Soran from July 1995. He went on to co-found Compellent and sell it to Dell
2 – Larry Perlman in August 2001
3 – Kathy Snouffer in February 2002
4 – Ken Hendrickson from March 2003
5 – Alan Andreoli in December 2003
6 – Casey Powell in February 2005
7 – Alan Atkinson in October 2009
8 – John Beletic in November 2011
9 – Brian Owen in May 2014
10 – Bill Miller in July 2015
To add a little extra spice to this hot list, CFO Carole Gottlieb resigned in April.
Ten CEOs in 14 years is almost laughable enough to be a badge worn with pride. Xiotech made Magnitude storage arrays and when those ran out of steam was helped by Seagate to take on its Integrated Storage Element sealed array of disk drive technology. The resulting ISE products were halfway between being JBODs and drive arrays and didn't need any maintenance for a guaranteed five years, because smart Seagate software diagnosed and recovered, even if partially, failed drives.
It was great technology that, sadly, found itself in a market niche too small to get the company growing fast enough or big enough to run an IPO or get acquired. It subsequently made hybrid flash and disk ISE boxes, and then all-flash ones, with the ISE 800 topping an SPC-1 benchmark viewed through a price/performance lens.
Bill Miller adds the CEO title to his executive chairman of the board role. Brian Owen stays on as a board member and "will continue to play an active role in developing strategic partnerships and alliances".
"Miller's focus will be building the company's core technology and engineering strengths and its unique intellectual property portfolio to pursue leadership in the rapidly evolving storage industry landscape," we're told. Many have gone before you, Bill. What have you got that's different?
A canned quote from outgoing CEO Brian Owen said: "Bill's extensive industry network will enable us to work together with X-IO's management team to build our channel and provider programmes. It will also help us expand the company's reseller network to accelerate growth in the Americas, EMEA and Asia-Pacific."
Miller provided a canned quote as well: "X-IO's heritage in storage virtualisation, performance, scale and reliability perfectly positions the company for new market opportunities as the software-defined data centre continues to evolve... As such, we continue to make significant investments in our leadership, engineering, sales and channel capabilities to delight our customers and close business opportunities for our partners."
Sponsored: Beyond the Data Frontier