Berlin pours bucket of flat beer on Patriot missile hack report
Did a Syrian missile battery do odd things? We know nu-think!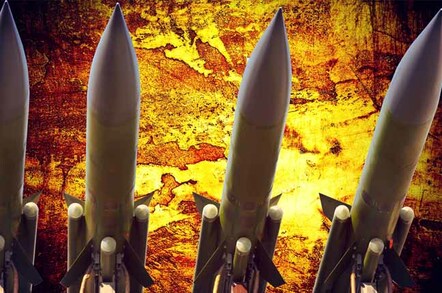 Hackers hijacked German Patriot missiles stationed in Turkey on the Syrian border, according to reports since rebutted by the Government.
The extraordinary claims suggest attacks were detected when "unexplained" orders were given to the weapons through two supposed weak spots.
Germany's Defence Department told Die Welt says it has "no evidence" of the attack and says such an attack is "extremely unlikely".
German public sector magazine Behoerden Spiegel says one attack vector may be the sensor shooter interoperability which provides real-time information between command and weapons systems.
Another could be the overall control chips which direct weapons guidance.
Together the magazine speculates attackers could have stolen data and accessed missile control.
Former MI5 agent and whistleblower, Annie Machon, told RT the usually highly secure US weapons could contain backdoors.
Germany will replace its Patriot missiles with the Medium Extended Air Defense System used by the US and Italy.
Weapons systems are known to have been compromised by patriotic or state actor hackers. Snowden documents in January confirmed 2014 reports that China had compromised blueprints for the F-35 Joint Strike Fighter, the USA's new super-fighter over-priced lemon. ®
Sponsored: What next after Netezza?