More than 13,000 emails swiped in Edinburgh council cyber assault
Brace yourselves for an influx of spam and phishing, you lucky people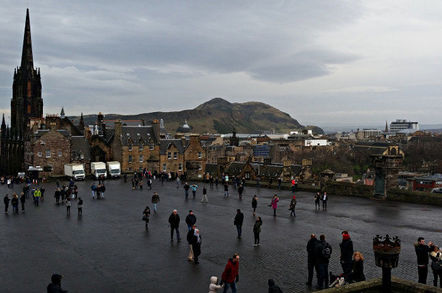 Edinburgh council has been targeted by a cyber attack, leading to the details of more than 13,000 email addresses being stolen.
In an email to people who have an online account with the council, the local authority said the attacker had penetrated the security of one of its website service providers, based in a UK data centre.
The council is warning that users may experience an increase in spam or phishing emails as a consequence.
It said: "We are taking this incident very seriously. We have made sure that our service providers have reinforced the security of our website and we will continue to monitor security regularly."
A spokeswoman from the council said it has notified the Information Commissioner's Office of the attack.
She said the attack was dealt with swiftly and no council services had been affected.
"We are contacting everyone who has been affected to inform them of the incident and offer them advice and support. We have reassured individuals that the only details that have been accessed are their email addresses," she said.
"We want to reassure the public that the ongoing security of our website is critically important, and we continue to work with our service providers to ensure that the risks associated with attacks are dealt with." ®