BPI fiddles with music consumption figures while revenues burn
Consumption up by four per cent, but post-Apple income set to fall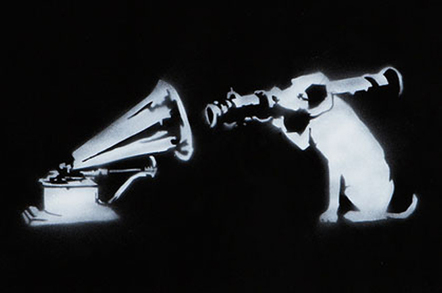 The BPI reckons music consumption rose four per cent in the first half of 2015, thanks to a string of best-selling albums.
But how do you measure an album's sales when a lot of your audience is streaming, or has YouTube on in the background?
The music industry has started to use a new metric it calls Album Equivalent Sale (AES). The metric combines a la carte transactions with streaming for its charts and trade figures.
These new metrics do not yet count video streams from the likes of YouTube, although the video numbers are substantial. An estimated 14.3 billion tracks were video streamed last year, with 12.5 billion in the first half of 2015 alone.
By comparison, the much-touted vinyl revival saw album sales of two million.
You can see why British trade groups are keen on stressing album sales, since the UK punches far above its weight in terms of global hitmakers. Seven out of the top ten best-selling albums of 2015 in the UK so far have been British.
So what's an AES?
Bear in mind that it's a figure of consumption, or popularity (which is what the charts want to measure), rather than revenue. AES combines two more estimates: "Track Equivalent Albums" (TEA) and "Streaming Equivalent Albums" (SEA).
TEA takes the number of individual singles and divides them by 10. SEA takes the number of albums and divides them by 100 and again by 10, the BPI says.
Physical album sales (CDs and vinyl LPs) fell 4.4 per cent in H1 2015 over the corresponding period last year, to 22.24 million. Digital album sales fell 6.6 per cent to 13.8 million AES. TEA fell 12.3 per cent to 7.1 million, while SEA rose 4 per cent to 11.4 million.
The revenue's the rub. The industry's main form of a la carte digital album sales is iTunes, and Apple has just made that pointless by replacing its Music player with an integrated streaming service.
Labels big and small remain bullish that Apple has the clout to start converting the public to subscription, which, despite the hype, existing streaming services have failed to do in significant numbers. ®