Ex-Goldman Sachs programmer's code theft conviction overturned AGAIN
Judge says evidence isn't there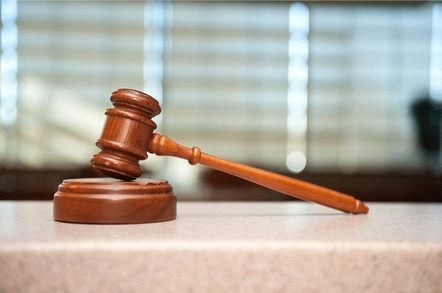 Sergey Aleynikov, the former Goldman Sachs programmer who was charged with stealing code from the firm's high-frequency trading software, has had his conviction overturned a second time.
Justice Daniel Conviser of the New York State Supreme Court in Manhattan tossed out the conviction in a ruling on Monday, The New York Times reports.
It was the second time Aleynikov, now 45, successfully appealed the verdict in his high-profile case, which was chronicled by author Michael Lewis in his bestselling book Flash Boys.
The first time he got a conviction thrown out was in February 2012, when the Second US Circuit Court of Appeals ruled that he had been incorrectly charged under the Economic Espionage Act when prosecutors first brought their case against him in 2009.
Manhattan District Attorney Cyrus Vance later brought new charges against Aleynikov, accusing him of "unlawfully duplicating computer-related material" and "unlawful use of scientific material," and a ten-person jury found Aleynikov guilty of the latter in May of this year. It is this second conviction that Justice Conviser has now overturned.
In his 72-page opinion, Conviser said he could not find enough evidence to support the jury's conviction on the charge, which was based on an oddball law that predates the computer era. While Aleynikov "acted wrongly" in copying Goldman Sachs' code, the judge wrote, prosecutors "did not prove he committed this particular obscure crime."
Naturally, Vance disagreed. A spokeswoman for his office told the Financial Times, "If what Sergey Aleynikov did isn't a crime, then every company that values its intellectual property should be concerned."
Prosecutors still have the option of appealing Justice Conviser's decision, or they could call it a day, ending their six-year effort to see Aleynikov behind bars.
Even if they do, however, it won't be the end of Aleynikov's legal battles. In February he filed suit against the FBI agents who arrested him for allegedly violating his civil rights, and he is also suing Goldman Sachs to recover his legal fees, which reportedly have reached more than $7m. ®
Sponsored: What next after Netezza?