Fujitsu 'insurgent' Keegan pops up in top EMEIA post
Ireland boss adds UK to her list of duties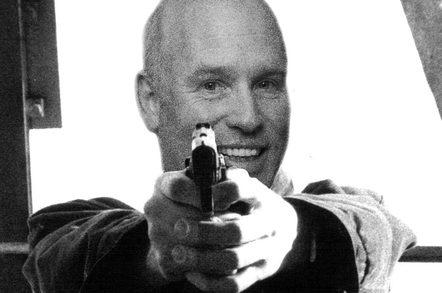 It's all change at the top of Fujitsu's UK management deck, with boss man Michael Keegan being catapulted into the firm's EMEIA hardware business.
Self-titled "industry insurgent" Keegan, who was made CEO of local operations 14 months ago, will also shadow his successor from the chairman's office as well as helping to "design" the regional product biz.
Prior to running UK ops, Keegan controlled the Technology Products business at Fujitsu for more than three and a half years, so knows that side of the house well.
The boss of Fujtisu Ireland, Regina Moran, will add UK responsibilities to her CV, and was quick to get up to speed with the type of marketing patter that will be expected of her.
"This is a fast-paced, continually evolving technological world with levels of connectivity beyond all comprehension. At the same time, we are seeing innovations such as the Internet of Things and smart cities being no longer pipe dreams but achievable goals," she said in a statement.
She previously co-founded DMR Consulting in 1997 which was later acquired by Fujitsu, becoming Fujitsu Consulting.
Moran, a chartered electronics engineer, joined Fujitsu's management team in 2004, was made CEO at Fujitsu Services in 2006 and three years later was made head of Ireland. ®
Sponsored: Minds Mastering Machines - Call for papers now open