Kelway MD: A deal with CDW is NOT around the corner
'Listen people, calm down and carry on'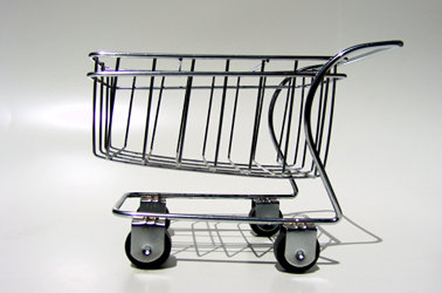 Top brass at Kelway this week scotched talk on the shop floor of a pending deal with NASDAQ-listed CDW, claiming it will not be acquired outright by the US giant any time soon.
CDW – the world's largest tech reseller – acquired a 35 per cent stake in London-based Kelway late last year for $86.8m. Included in the sale was a 30-month option to buy the rest, which started in June.
No timelines for any takeover will be made public, but the late running of the yearly corporate kick-off – which typically occurs some weeks after fiscal year-end in March – fuelled talk of a pending deal.
The company kick-off for fiscal '16 runs tomorrow in the capital, and ahead of this Kelway MD Dan Laws addressed his staff.
"A number of people have asked me whether to expect some form of announcement regarding CDW exercising their option to acquire more shares in Kelway," he stated in the missive to staff.
"I can confirm this is not the case and whilst we continue to feel really positive about our partnership, nothing is imminent in terms of news," he added.
Tomorrow's gathering includes a review of operations for the past year, a state-of-the-nation roundup in relation to competitors and discussions on where the market is headed.
According to sources, Kelway closed off fiscal '15 with sales a little shy of £600m, up from £527m in the prior year. This represents healthy organic growth – the firm made no acquisitions in the year.
CDW is still expected to subsume Kelway, probably this year, and staff reckon internal tweaks to the organisation suggest low-level integration is taking place, including the tidying up of some accounts.
Several CDW execs already sit on the board at Kelway including senior veep, general counsel and corporate secretary Christine Leahy and veep of planning and analysis Collin Kebo.
For its part, CDW has only ever given brief updates on how the trading relationship is developing, but the longer it ticks along and the bigger Kelway grows, theoretically the more it will cost.
Kelway refused to comment. ®
Sponsored: Minds Mastering Machines - Call for papers now open